Where do we advertise when our ads aren't working?
The Apple iOS tracking update that rocked the digital advertising world may not have intended to topple the Facebook & Google duopoly while opening up opportunities for lesser-user platforms, but that just may be what ends up happening.
Back in December, Apple changed the way that all apps can track and store its users' data. Specifically, it added a requirement that users can't be tracked across the internet without their opt-in permission.
That seemingly small change caused seismic shifts for digital marketers, some of whom say their budget efficiencies were cut in half (or worse) in a matter of weeks.
It's also limited our ability to run retargeting ads, to attribute multi-touch conversions, and to create hyper-specific audiences based on their internet activities.
For a moment, it looked like our industry would be altered forever, which caused many brands to shift budgets back to offline advertising, events, and owned media like podcasts and newsletters.
The reports of digital advertising's demise, it seems, may have been exaggerated. While tracking people across the internet may no longer be feasible in the same ways, it is still entirely legal, and encouraged to track how people are engaging with our own content.
That means that social media networks and other apps can build powerful audience targeting based on the interactions that people have with the posts, pins and videos that they serve up.
So we're back to the old Facebook & Google dominance then, right?
Not exactly.
For years, the big 2 have had to convince lawmakers that they are not, in fact, monopolies, so they have dramatically curtailed their first-party tracking. Think about it: If Facebook were to hype up its own user data as the world's greatest source of advertising data, it would be pretty tough to not also concede that they're locking users into their platforms, thereby engaging in anti-competitive tactics.
Me trying to decipher my fb ads manger in 2022. pic.twitter.com/j4L7kx73Yd

— David Herrmann (@herrmanndigital) March 26, 2022
The competitors, however, have not had to face many (or any) of the same restrictions. Anyone who isn't constantly being hauled in front of the EU Council and the US Congress to be grilled about monopoly power is, of course, going to invest in building a deeper understanding of its own users.
We're only a few months in, but already there's a pretty significant number of anecdotes coming out from digital marketers who are reporting that they're experimenting with alternative platforms and seeing some pretty remarkable results.
The major variable here is that while all of this has been going down, TikTok's star has been rising, so it may well have become a viable option without any of the data-troubles.
Given what we're seeing and hearing from advertisers, the following are the platforms that have most effectively leveraged first-party data and are worth looking at as an alternative to Facebook/Google:
TikTok claims that 92% of users have taken an action after watching its content and offers a range of creative solutions to reach audiences, including increasingly popular creator content.
NEW VIDEO: Test These 10 TikTok Ad Creatives in 2022

In this video, I give you 10 ad types (AND THEIR "recipes") that you need to test on your paid social ads.

Yeah, it's for TikTok Ads, but we all know that's what is working on Facebook Ads too 🙂 https://t.co/C9WTqM2xRH

— Dara Denney (@DenneyDara) March 7, 2022
Amazon holds the titles of third largest advertising platform and search engine, and they have a range of search and display ad formats for businesses that sell products on their platform. But selling through their marketplace can add up – Amazon collects selling and referral fees that can run between 8-15% for each item sold.


The visual discover engine boasts that their ads have a 2.3x more efficient cost per conversion than ads on other social media platforms, and can provide several methods of targeting: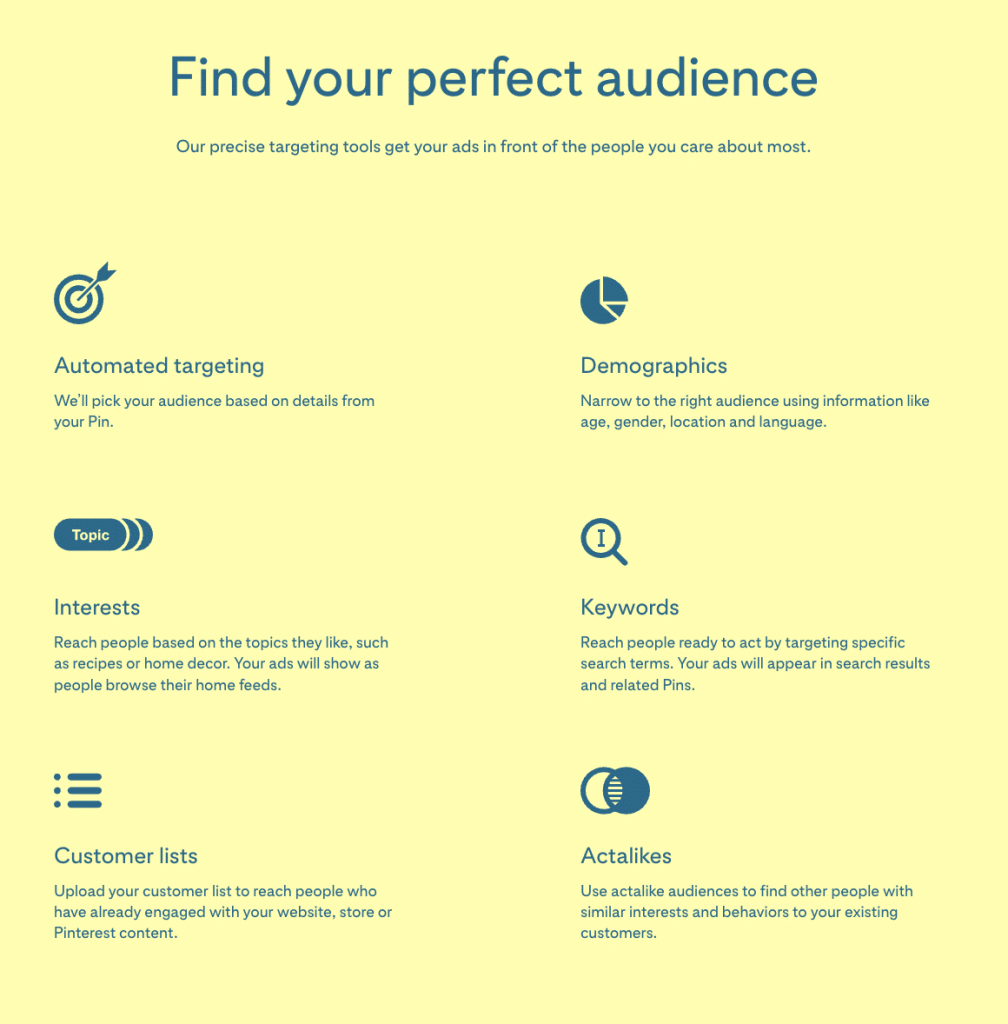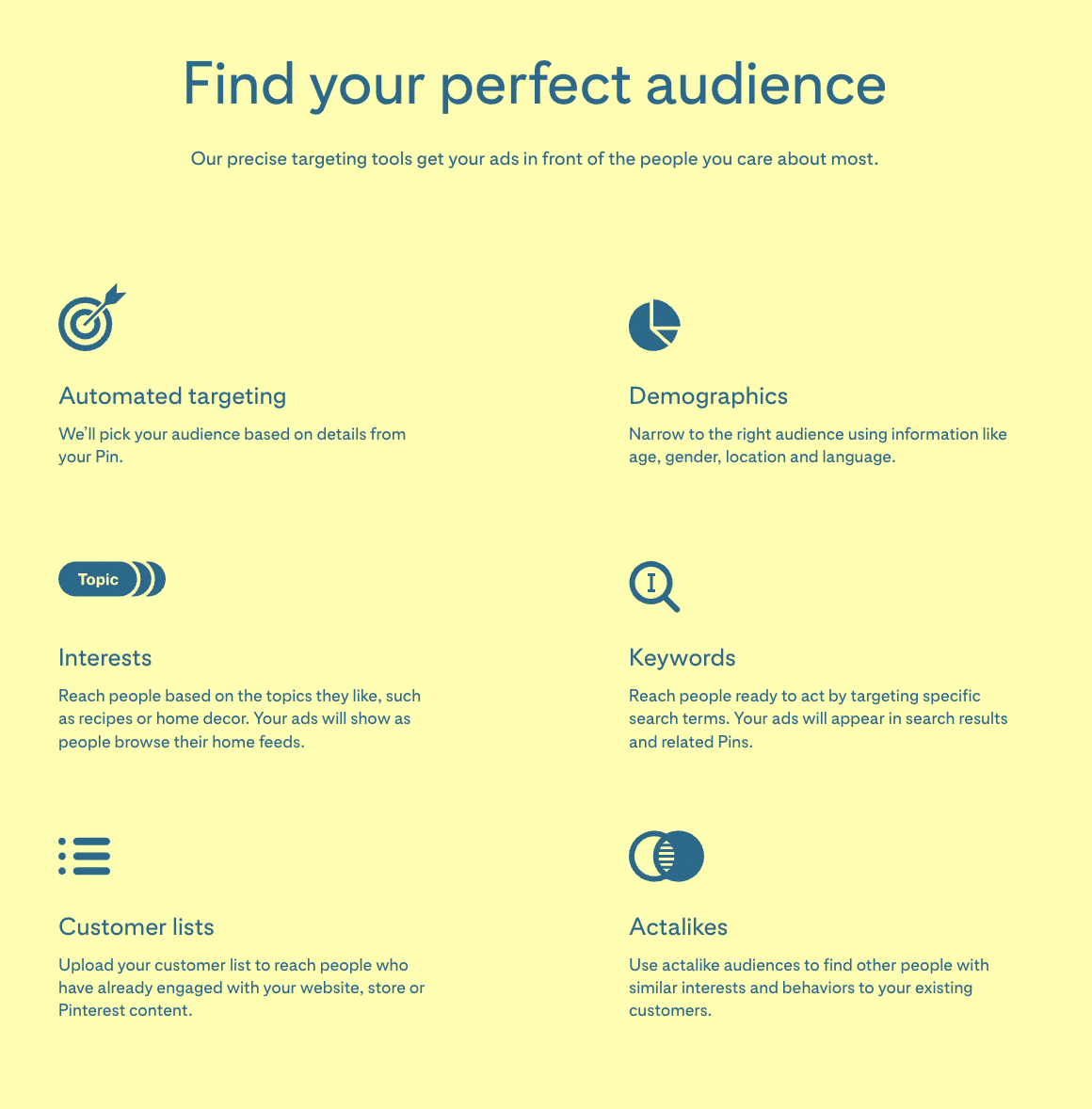 You can read more on how to evaluate if Pinterest advertising is right for your business in our recent article.
Maybe the most underestimated of all social advertising platforms, Snapchat claims to reach 75% of millennials and GenZ, and over 319 million people everyday. They offer advanced targeting capabilities and the ability to create custom audiences through audience match, lookalike audiences, and pixel retargeting.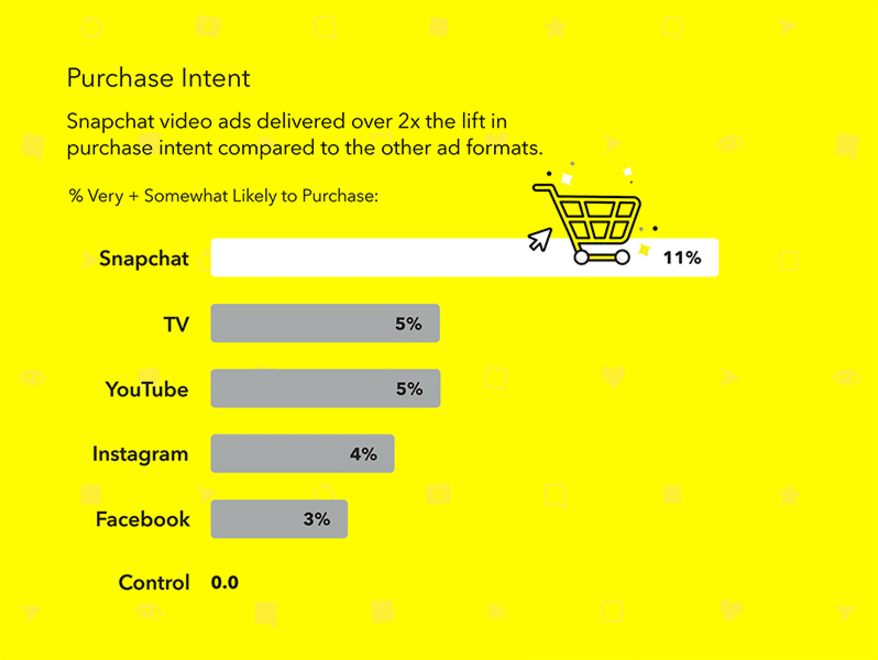 For more info and examples, check out this story in the NY Times.