What's at Stake When Stakeholders are Undervalued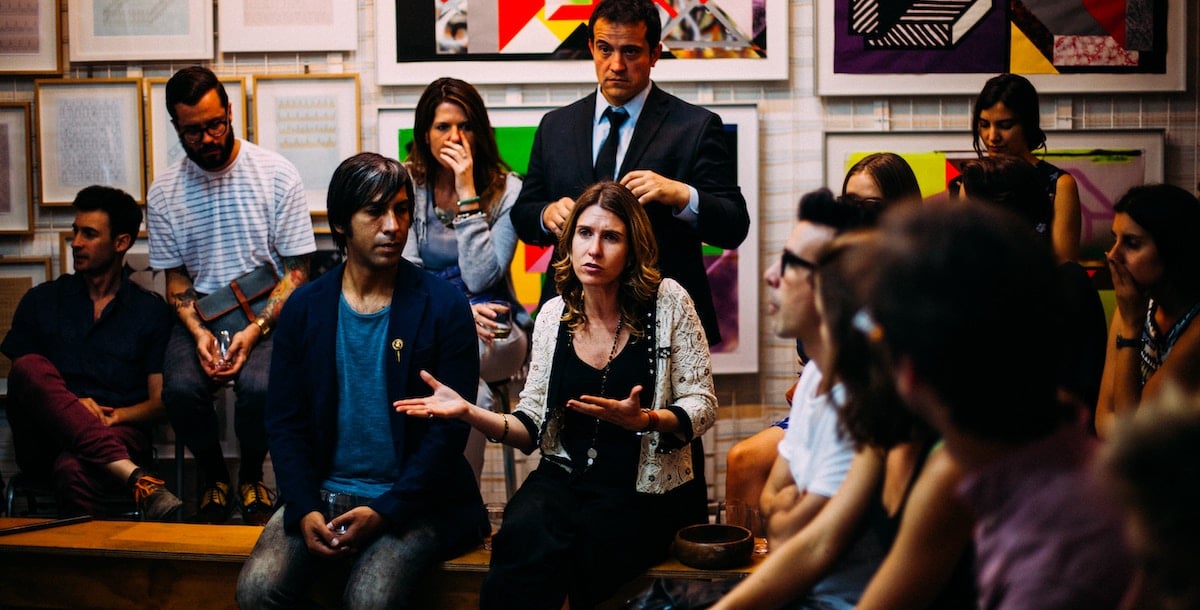 Tell me if this sounds familiar: You've just spent a lot of time and resources planning a major launch for your business. You have big goals, a modest budget, and it's important that your message gets to as many people in your audience as possible. You've invested in great content, an influencer relationship or two, and with a little luck you'll pick up some earned media. Just before you're ready to hit launch, you remember to fire out a 200-word memo to the rest of the company to give them a heads-up about what's about to happen.
The message that you're sending is crystal clear: New people are worth the time and expense that it takes to craft high-quality communications, but the people closest to the business are not. Here's the irony: For the past 5+ years our industry has talked obsessively about community, authenticity, and influencers, but when it's time for most brands to allocate real budgets and effort, the people closest to our communities get overlooked.
Stakeholders are any and all of the people who have a stake in what we're up to. That starts with the staff – their careers progress, in part, as the business succeeds. It also includes suppliers, partners, and other businesses that we collaborate with. It includes industry organizations, trade networks, and media partners that exist to help elevate the industries that we serve. At times, stakeholders may even be customers or clients who feel so emotionally invested in our brand that they have a stake in its success.
When we talk about community, those people are the center of it, but most marketing plans leap right over them, saving their best content for people who have never even interacted with the brand. When we talk about influence, it's the people who choose to show up for our brand every day who are going to be the greatest advocates. And there is no more authentic way to communicate than by listening to our stakeholders, learning why they choose our brand over all others and then giving them a story that they're proud to share with their friends and family.
Yet, somehow, we relegate many of our stakeholders to a bcc: on a company-wide email and then wonder why they're not engaged in our marketing efforts once they've launched. When we treat them like they don't matter, they act like they don't matter.
We noticed this trend especially in the travel and tourism space, where it can be the most obvious. There are thousands of well-meaning Destination Marketing Organizations (DMO) around the world right now putting in an effort to support their local business community by attracting new people to the region. They run social media accounts, host media, buy advertising, and develop travel trade relationships, but in many cases, we noticed that the businesses were unhappy with — or worse, had written off — their DMO as ineffective. It seemed ridiculous to us that entire organizations, that exist solely to benefit their stakeholders, would have, in some cases, such little participation and support from those same people. It also occurred to us that the same problem exists across all brands, but for most, the stakeholder relationship just may not be as formally defined.
As we peeled back the layers it became obvious that the people within the organizations wanted nothing more than to involve and include the local businesses, but their resources were already stretched so thin by all of the marketing efforts on their plates that there was little time or budget left to invest in the stakeholder relationships.
One such organization looked at the problem and saw an opportunity to flip it on its head. Destination BC is the organization responsible for marketing our entire province, and just a few years back made a significant investment in its community. They rebranded with the input of stakeholders across the province, launched a bold new strategy that focused on elevating local stories, and then hired up to deliver a series of training and workshops that equip operators to tell those stories through social, digital, and real-world experiences. The result has been significant: They won Canadian marketer of the year in 2018, hit 5 million uses of the hashtag #ExploreBC in 2019, and realized a 4.8% increase in tourism revenue.
Clearly they were on to something, so when we got a call from Northern BC Tourism to develop a campaign strategy for the world-class, but underrated, town of Prince Rupert we applied those same principles.
We built a tongue-in-cheek plan that was inspired by stories that we heard from the local business people called Nothing to See Here. Our most important audience was the people who already knew and loved the destinations because we knew that they would be our mavens, carrying the message forward in the most genuine way possible. The best content produced was created specifically about, and for, the stakeholders, clearly communicating what the campaign was, why its success could benefit them, and how they could get involved.
You can read the full case study here, and the summary is that over two years the team at Travel Northern BC executed on that strategy, using a shoestring budget to introduce over 1.2 million people to a destination that they may never have otherwise considered, generating interest and contact information from well over 10,000 prospective visitors.
Where tourism brands have local operators and travelers, every organization, regardless of its industry, has its own community of stakeholders. I suggest that you crack open your marketing plan and consider whether you're investing the same type of resources in your most important audience as you are in complete strangers.
5 important ways to start building your stakeholder engagement plan:
Identify all of your stakeholders, and collect their contact information.
Ask yourself who will benefit when you are successful? Anyone who fits that description is someone worth engaging with.
Reach out to as many as possible to get their input.
There are two reasons, first because they have a perspective and information that can be invaluable to your planning, and second because people who have input are much more likely to feel a sense of ownership later on.
Create a channel plan.
Just like you do with target audiences, it's important to map out the various ways that you can reach out to stakeholders, and how you will use each channel.
Invest in high-quality communications.
The highest quality is always in-person. Host conversations, visit partners and suppliers at their businesses and call your best customers. If in-person isn't possible, then dedicate the same level of creativity that you do to your advertising: We've seen live-streaming video town halls, well-produced video, podcasts, and even good old fashioned snail mail all used effectively.
Most of all, build those relationships.
When we invest in the people who matter most to our businesses, they grow with each engagement, producing benefits that we never could have planned for. When we treat them like transactions, then that's all that they can ever be, and they tend to get more expensive over time.