Messenger Apps, Political Snapchat, Small Instagram & Announcing: The Social Brief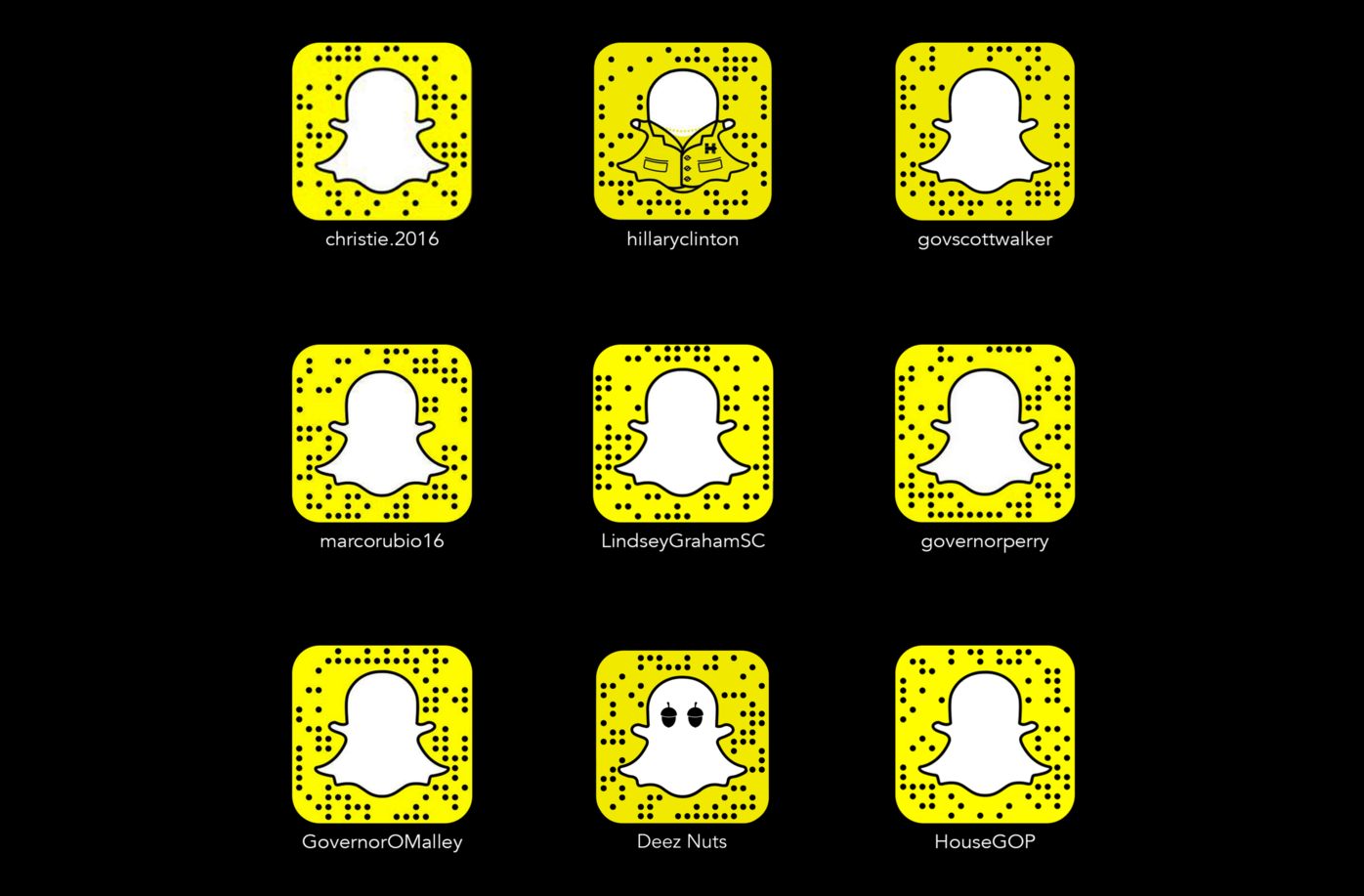 Welcome back for another Social Update – we've got a bit of a special one this week. I had been hearing from people that they were into the updates, and liked how they gave them a quick hit of info heading into the week, but they never knew when it went up, so they'd end up missing a few. Simple fix: We've created an email.
News and info through email is making a major comeback (ie. The Daily SKIMM, Quartz Daily, Digiday Newsletter) so we thought: Perfect opportunity. Every week, I'll be putting together 3 quick-hit gems for you from around the internet. They could be trends, social/advertising, app recommendations, anything that I think is going to add value.
For this week only, I'm going to re-publish the email here (partly because I don't have time to write both + take care of client work today), and beginning next week, there will be an in-depth Update here along with the quick hitters via email. I'm really excited about the email, and the first one is just an MVP of what's to come, so sign up here for lots of digital goodness: Subscribe to The Social Brief
Here we go…
---
Messenger gets App'd
When Facebook split their Messenger feature out as its own app, people were pissed. Now that most people have settled down, we're starting to see a bit more about why they did it: It's becoming its own environment. Already this year, we've seen the Hyatt introduce customer service through Messenger someone built a Doc Brown bot so that you can chat with the Back to the Future character any time you want, and they're now working on commerce, where you'll be able to send cash, or buy things from within your Messenger thread.
Snapchat gets Political
(First: If you're already feeling left out by Snapchat, check out this How-to that the WSJ put together)
All of the major social networks have had their keystone moments on their way to Billions, and it seems that this US Election may be one of those moments for Snapchat. First off, dispelling any leftover theories that the app is still just for pre-teen indiscretions, The White House joined and the owner of the account has some pretty incredible levels of access (to follow along, scan the Snapcode below using your Snapchat app). Beyond that, nearly every major debate is being covered on Snapchat, and at least 8 candidates are posting stories (9 if you count Deez Nuts). Click here for all of the candidates' Snapcodes.
Instagram goes Small
This is great news for anyone in charge of a brand or business: The Instagram/Facebook ads team has committed to adding features that will make it easier for small businesses to advertise on Instagram.
Quick Catch-Up: Facebook owns Instagram, and last year added Instagram ads within its regular advertising dashboard. Also, most of the ads so far have been pretty terrible.
The problem is that brands aren't bothering to create Instagram-specific ad content, instead they're just ticking a button on their Facebook ads, and they're paying for it in the comments.
I worry that we're going to see more of that with a flood of new advertisers, but the flipside is more competition means that the worst ads will get punished while the good ones rise to the top.
I'll leave you with this: If you're considering Instagram ads for any reason, please create something that people are happy to see in their feeds. That may seem more difficult than regular ads, but that's kind of the point.
Thanks for reading – I hope that check out the emails. If you do, please send feedback, ideas, tough love either via email, or on Twitter at @Conner_G, or @JunctionYVR
Briefed while listening to @MichD10's Best of 2015 Spotify Playlist