5 Takeaways from YouTube's Culture & Trends Report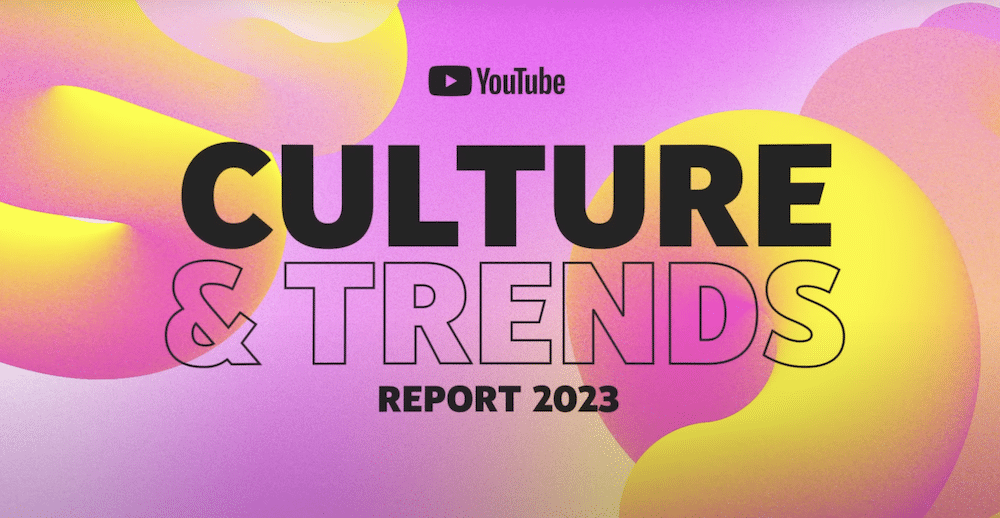 YouTube is an absolute beast when it comes to popular culture and people's preferences. If you were to ask anyone under the age of 25 who their favourite "celebrities" are, the list would almost certainly contain several names that can only be found on YouTube, so when they put together a Culture & Trends report, you know it's going to be good.
Team YouTube conducted a major survey and worked with a team of creators to come up with what they believe are the most interesting insights so far this year, and presented them in the form of a video tour (of course) and 14-page report. We dug through it to bring you the most relevant and interesting parts. Here we go:
The Evolution of Online Communities
"47% of Gen Z have watched videos made by fans of specific content, artists, or public figures over the past 12 months."
"82% of people (online 18-44-year-olds) say they've posted video content online (e.g., to Instagram Stories, TikTok, YouTube, Snapchat) over the past 12 months."
Online content is now an audience-participation event. Whether the topic is fishing, anime, gaming, or fashion, people are actively creating content to contribute, remix, or offer their own take on the thing they're into. The result is that each micro-community of fans creates an opportunity to join in, engage and learn about what they're into because it's all out in the open.
The Water Cooler is Online
"54% of people surveyed say they would prefer to watch creators breaking down a major event rather than the event itself (e.g.,Oscars, Grammys)."
People love to talk about big events at least as much as they like to actually watch them. Every industry has these big moments: Fashion shows, Apple launch events, major tournaments, conferences, and awards shows, and the traditional model has always been to find ways to interrupt those moments with brand messaging. These data suggest that the best place for brands to show up may not be on the main stage, but in the after-show, or by sponsoring a vlogger who's talking about what they just saw.
There is No One Right Content Format
"87% of people surveyed say, across any streaming services, they watched at least 4 content formats YouTube offers over the past 12 months."
It's tempting to search for the latest and greatest format that will get us in front of more people — is it Shorts, or long-form video, or Stories, or Reels? YouTube's findings indicate that not only is there not just one right format, but that the best strategy is a mix of formats that allows people to consume our content when and where they want.
Clipping is the New Retweeting
"14M+ videos have been created each month in 2023 using the YouTube clipping feature."
For example: Burger King released a video with a catchy "Whopper Whopper" song in it. The internet decided they liked the song so much that they used YouTube's clipping tool to make videos featuring parts of Burger King's video, along with their own original content.
The result: Burger King's own Whopper Whopper video has over 10 million views, and the clipped videos have over 100 million.
AI-Generated Content is Here
"52% of people surveyed say they watched a VTuber (virtual YouTuber or influencer) over the past 12 months."
These virtual creators are largely AI-generated characters that are more creative, their formats are more flexible, and audiences clearly love them.
People are using AI tools to create cartoons of themselves, put different faces on in order to become someone new online, or just to make the types of content they've always wanted, but didn't previously have the tools to create.
What's the Big Idea?
That's a lot to digest, and there's a ton more good stuff in the report that's worth reading. At the end, YouTube tried to bottom-line their findings and came up with this:
"Monoculture has fragmented… but that's a good thing"
What we're taking away from it all is a reinforcement of the idea of online niches. They're everywhere, and they're more active than ever. The internet has graduated from chat rooms to Facebook Pages, subreddits, and Patreon, but what has always been consistent is the way that people gather around the things they love. The biggest change we're seeing is how the tools of today are making those communities so much more creative and able to participate in the content themselves.