Announcing our First Acquisition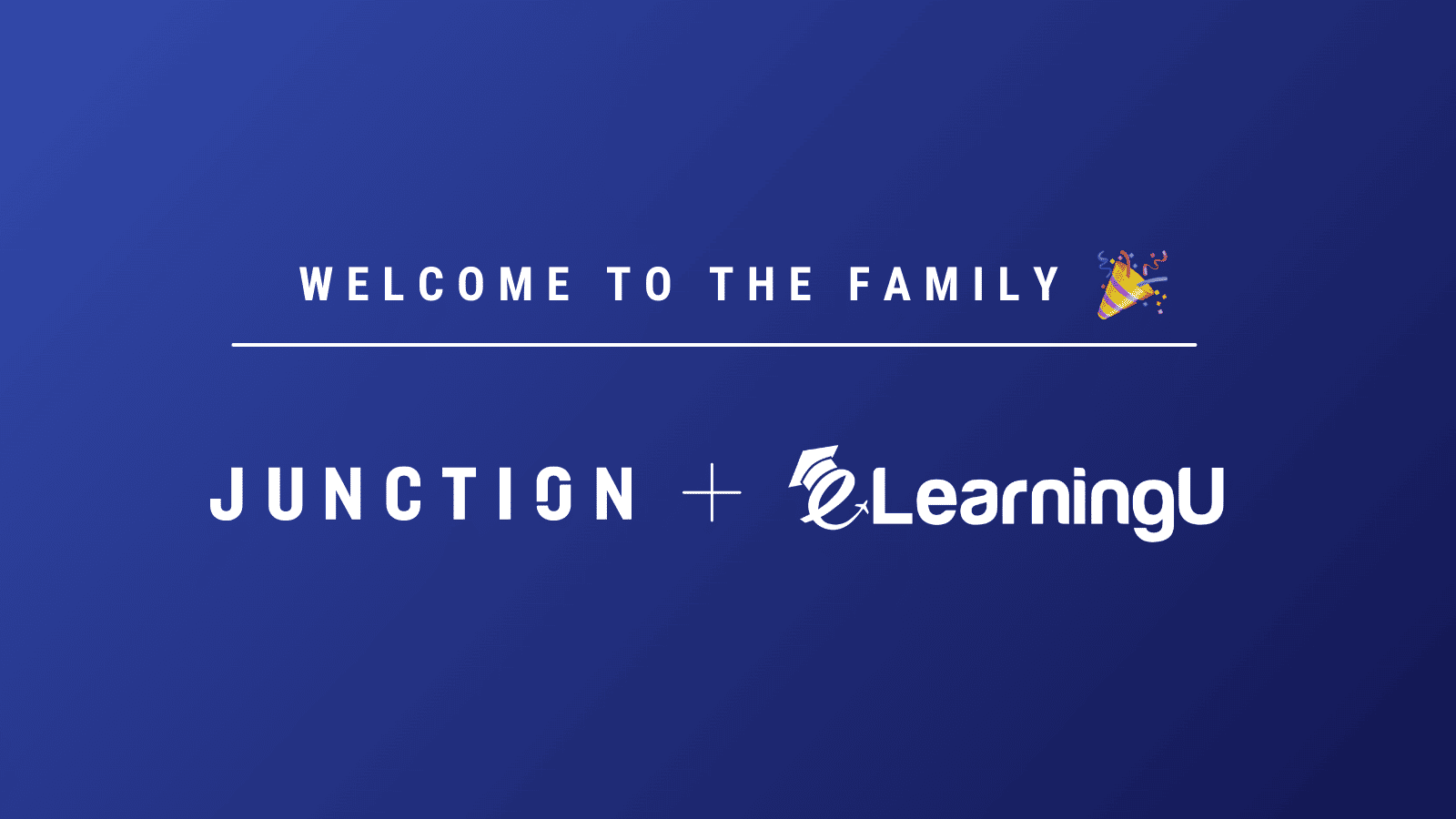 Digital consulting firm Junction acquires tourism training platform eLearningU
The partnership delivers industry-leading training to tourism operators across North America
VANCOUVER, BC (June 6, 2022) — Junction, the digital business training & consulting firm that was recently awarded Marketing News Canada's Leadership Award announced today that it has acquired eLearningU, North America's premiere online training platform for tourism marketing.
The relationship between the two companies began back in 2019 when Junction's team was first invited to lead guest sessions for eLearningU's learners. Over the course of the global pandemic, Junction developed into an industry leader at delivering online training. Meanwhile, the demand for career-specific training grew, which eLearningU is uniquely qualified to deliver. The acquisition will bring together some of the industry's best instructors with the most widely available learning platform, ultimately leading to much greater availability of tourism-specific training.
"We couldn't be more excited about the possibilities for eLearningU," says Junction President, Conner Galway. "It's already one of the most trusted sources for tourism marketing training and information in the North American market, and we know that it's barely scratched the surface of what we can offer together."
Far from a pandemic-specific phenomenon, industry-specific online learning is already seeing a massive amount of adoption, and that trend only appears to be accelerating. According to a study by ResearchandMarkets.com the worldwide e-learning market is projected to be worth $325 Billion by 2025, which is roughly double where it was in 2014. At the same time, 98% of businesses report that they will be incorporating some form of e-learning, but many small businesses don't have the resources to create custom curriculum, or the access to industry-specific materials.
That creates a distinct disadvantage for local tourism operators, especially since the American Society for Training and Development discovered that companies that incorporated online training programs reported 218% higher revenue per employee and 24% higher profit margins.
Tourism has seen a resurgence with many regions returning to, or even exceeding, pre-pandemic levels, which creates staffing, training, and retention challenges. Tourism makes up roughly 10% of the Canadian labour market, but small and medium businesses have been hardest hit and slowest to recover since the global pandemic.
Over the past decade, Junction estimates that they've been able to support roughly 2,500 businesses through training, workshops, and one-on-one coaching. Its work spans across the retail, tech and tourism industries, and it is frequently called on by higher learning institutions to develop curriculum and assist in the development of virtual learning.
Now, by leveraging the power of eLearningU, that number is going to increase dramatically. Already in 2022, the platform has attracted over a dozen partners at the Canadian Provincial and US State level who have committed to offering the eLearningU program to their tourism operators.
The post-acquisition roadmap for eLearningU is already being rolled out, and will include the tourism industry's most comprehensive digital marketing certification, guest instructors from organizations like Google, TripAdvisor, and Pinterest (among many others), and a mobile-first learning experience that will allow busy tourism operators to learn wherever and whenever they choose.
ABOUT JUNCTION
Junction is one of North America's leading providers of digital business consulting and training. Launched in 2012, it has helped thousands of businesses to navigate the constantly evolving nature of doing business in a digitally-connected world.
Winner of several leadership awards for its role as a trusted advisor and cutting edge researcher, Junction has helped national retailers to create seamless online and offline customer relationships, conducted an international research project that helped the Canadian music industry to navigate the shift to online streaming, and has built custom training programs for dozens of tourism organizations as well as University-level digital marketing curricula, among many other projects.
Every week the team at Junction publishes their insights, news, and ideas in an award-winning newsletter called The Brief, which is trusted by business leaders at many of North America's most respected brands.
Junction's goal is to help businesses connect with their markets in ways that create value for everyone involved, believing that the best organizations today are built with digital from the inside out because digital is the #1 way that people connect, communicate, and gather information.
ABOUT ELEARNINGU
Launched in 2016, eLearningU's goal has always been to deliver high quality marketing education to the tourism industry at scale. Over the years, more than 200 guest instructors have delivered over 300 hours of instruction, which has been enjoyed by many thousands of tourism marketers across North America.
For comments or to learn more, contact Conner Galway at conner@wearejunction.com.