I Worked at Junction for 6 Months and All I Got Was this Lousy Vacation to Asia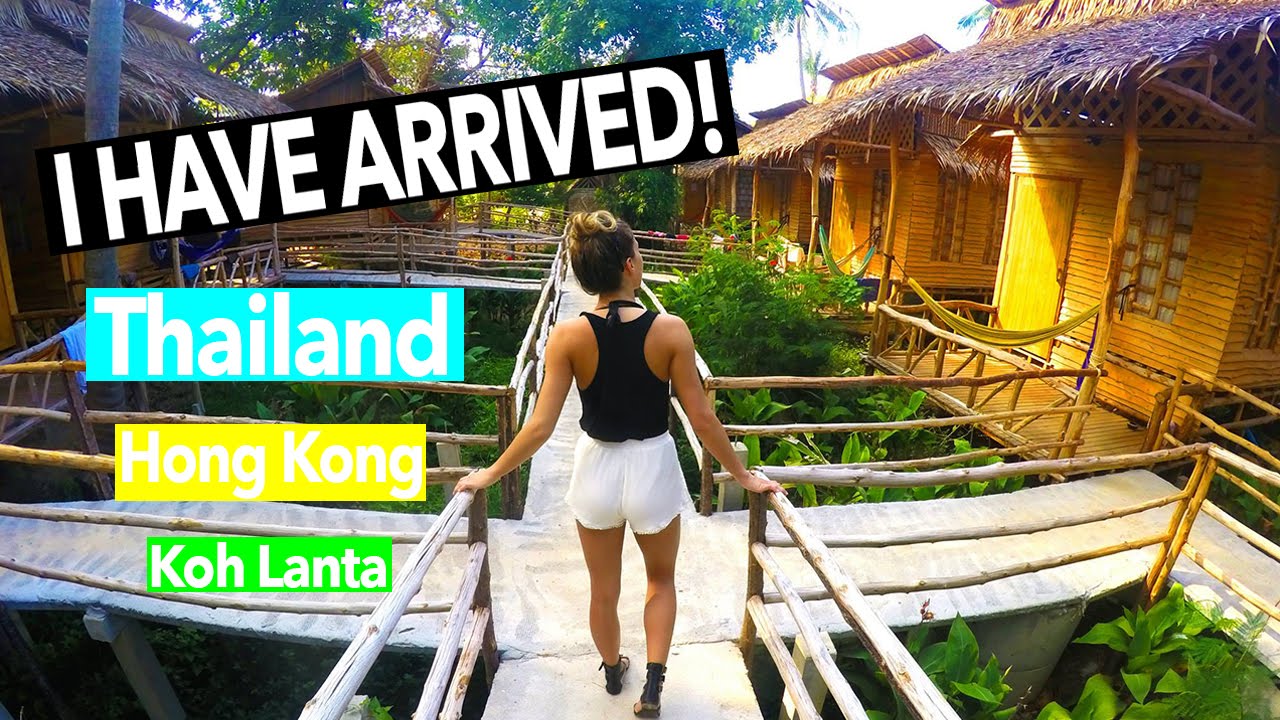 A few months back we had an idea: A part of what we do involves working with a group of people who have come to be known as "influencers". We reach out to them with content, collaboration, and promotion ideas. So, who better to help understand how best to communicate with that group than one of their own?
The idea turned into a reality when we got a chance to collaborate with local YouTuber and all-around fantastic person: Laura Reid.
We were collaborating on a client campaign together already, so we invited her to become a part of our team as both a Content Creator and Influencer Outreach-er <---(100% made up job title). Over the past six months, the most interesting thing has been watching her evolve from creating content purely for her own brand, to the chameleon-like way that we move from project to project, often several within a single day. As Laura prepares to make the transition into living the dream (she's heading to SE Asia with her boyfriend to run their channels full-time), she's taken a moment to share some of the things that she's learned being on the other end of the conversation, and a few things that all marketers should know about reaching out to influencers:
Why Influencer Marketing?
Laura: I think that we can all finally agree that social media is here to stay, and its reach seems to be growing larger by the day. That has led to brands and influencers having developed a relationship that is not like anything in the past. In a time when "social media influencers" are sometimes considered to be new age celebrities, we all know that getting products instantly in front of a mass of young people can be due largely to these people.
Over the past six months, I've gone from being one of the people who spent their days trying to come up with creative ways to grow a channel (not as glamorous as it may sound), to one of the ones coming up with creative ways to collaborate with those same channels. I've learned a lot in that time that I'll take away with me to use on both sides of the conversation in the future, but I'd love to share a few things from my unique opportunity to live life on both side of the email thread.
Laura: First, I think that there's a bit of a misconception about what makes someone an influencer. Growing a following on social media, whether it be YouTube, Instagram, Vine, Snapchat or all of the above is not easy. Just as an actor or actress spends years putting effort into perfecting a craft, social media influencers can spend years building their own personal brand waiting for that one opportunity that makes them go viral.
Going "viral" on the internet is a shortcut to internet fame, and it's great when it happens, but very rarely happens overnight. Most people who now have large followings on social media have been building up their brands for a long time with a steady increase of followers and subscribers everyday. They got to where they are because they took their crafts seriously, so the best thing that we can do to start off is begin the conversation from a place of mutual respect, no matter how silly or funny the person's content may seem.
It's like hiring an actor for a commercial, right?
Laura: Not when it's done well. When brands and influencers started collaborating on projects, creative control was owned more by the brand and what they wanted to portray. Since this was a brand new market years ago, you would often see a lot more "scripted" content being put out by influencers. Now, as brands are relying more on these people, creators are starting to be given more creative control, which allows for better, more naturally integrated content. In short: instead of sending word-for-word scripts to read on camera, try a creative concept and allow the person to do what he/she does so well.
Of course, it's important that brands are able to get positive results out of the content that's created – we're all in these relationships to benefit each other – but content will always perform best when it feels authentic, like something that the person would naturally create. That way, the viewers get to see something that they're going to like anyways, the creator can continue to work on collab-projects without losing interest, and the brand wins because people legitimately love what they've presented.
Note: One of the best examples of this ever is the Friskies & Buzzfeed collab called Dear Kitten.

How do we get in touch with each other? Is there a Brand-Influencer Tinder app?
Laura: Being a so-called "influencer" myself, I have had the opportunity to work with brands of all sizes on different campaigns. Most of my "internet friends", aka friends who have a following on social media, have managers who organize all of their deals. Because I do all my own management, I see every message that is sent to me by brands, and it almost always starts off with an email.
Sometimes brands will have very high demands such as asking for an excess amount of coverage (I had someone once ask me for 15 Instagrams, 8 tweets and multiple YouTube videos about one product) or want too much control over what you're posting. For brands it's important to have realistic expectations and be able to budget properly. A proper balance is definitely needed to work out a good deal that both parties are happy with. If a collaboration between a brand and an influencer is successful, it can be the beginning of a long partnership. If a brand is willing to give up some creative control and put their trust in these "new-age celebrities", the possibilities are endless and (most of the time) very rewarding.
Quick-fire time: What are the 6 most important things that you've learned about working with Influencers?
Laura:
Before reaching out do your research. Follow their social channels and know who you're talking to.
Customize the e-mail every time. Use specifics such as their name, how you found their page/website, what you liked about their brand. This will personalize the e-mail and increase the chance of them wanting to work with you. Even if you are mass e-mailing, spend the extra time customizing each one.
The specific e-mail structure I recommend is: Start off by introducing yourself, compliment them, pitch your idea, compliment their content (and why you want to work with them) and then sign off (sandwich-ing is key).
(This one may be a personal pet-peeve) When you end an e-mail with "I look forward to working with you" – it implies that we're already working together. I worry that person on the other end may get turned off, so instead I prefer to finish with a question that shows that I care, like: "Does that sound like something your audience would be into?"
Don't be afraid to follow up. If for some reason the person forgot to reply, a follow up e-mail will encourage a response and have them re-think the opportunity if they had deliberately not replied the first time.
If you don't get the response you're looking for, try them again in 6 months – 1 year (or try to up your budget). Things change, so you never know.
We're all going to miss having Laura around the office; we got so much more than just this stuff from her during her time here, and we couldn't be happier that this experience has helped to set her up for the next big opportunity.
Here's all the places that we'll be following along with Laura's crazy next chapter:
Her YouTubeTFashionFiles
Her Instagram: @LauraReidd
Her boyfriend's YouTube: Christian's Travel Vlog
Hey boyfriend's Instagram: @LostLeBlanc