Facebook Canvas, Snapchat Custom Geofilters, and Leo makes Millions of Memes Obsolete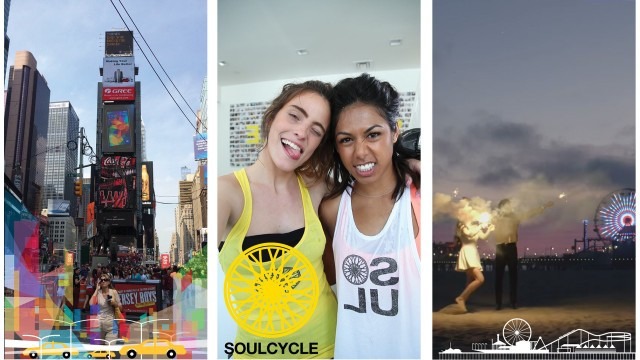 ALL OF THE THINGS HAPPENED THIS WEEK!
Seriously, the internet was on fire with changes, feature updates, new ad units and, of course, Leo killing the longest running meme by winning.
With everything that's happening, I'm going to hit you with just the highlights, and barely even mention the Oscars, or Damn Daniel appearing on Ellen.
Facebook added Reactions

As of this week, rather than just Like and Comment, we're going to start seeing the following on Facebook posts:
Like, Love, Haha, Yay, Wow, Sad, Angry
The reaction (see what we did there?) in the community has been polarized, as with all social media platform feature changes, but it will give us more info about how people are responding to our content than the previous binary options.
What I'm most interested in is how it will affect the way that we analyze and report on content. Sentiment analysis isn't perfect, but it's somewhat more insightful.
Will we report on the % of Wow and Loves vs Sad and Angry?
Prediction: We'll see a spike in engagement rates, but users will settle into a pattern of just a couple of reactions to use on a regular basis.
Snapchat Custom Geofilters

We've been talking about all of the Snapchat toys that have been rolling out, and this one will significantly affect the way that we may be able to use it.
We can create now create filters that people can use to post to their friends within areas as small as half a block. They haven't published pricing yet, but I did some experimenting with their buying tool and found the following:
For 1 million square feet, which is a couple of blocks by a couple of blocks, we're looking at $25 for the first day, $617 for the second, $644 for the third and fourth days, $483 for the fifth, and more seemingly random costs as it goes up to the maximum of 30 days per purchase.
This week I'm going to go deeper and come up with a full pricing chart for the Junction blog.
Facebook Canvas

A few months ago, Facebook introduced a feature that allowed big brands to create a fully immersive experience, and this week it's become available to all brands.
Translation: We have the opportunity to use ads to spread out content across people's full phone screens. Canvas is Facebook's answer to Snapchat Stories, which is currently the best way to experience a story in social. Competition is great for us, because it means that we get more awesome stuff to create content with.
Briefed while Googling where to get a box of Leo's Girl Guide cookies.