Everything I Needed to Know For my Practicum I Learned from Kendrick Lamar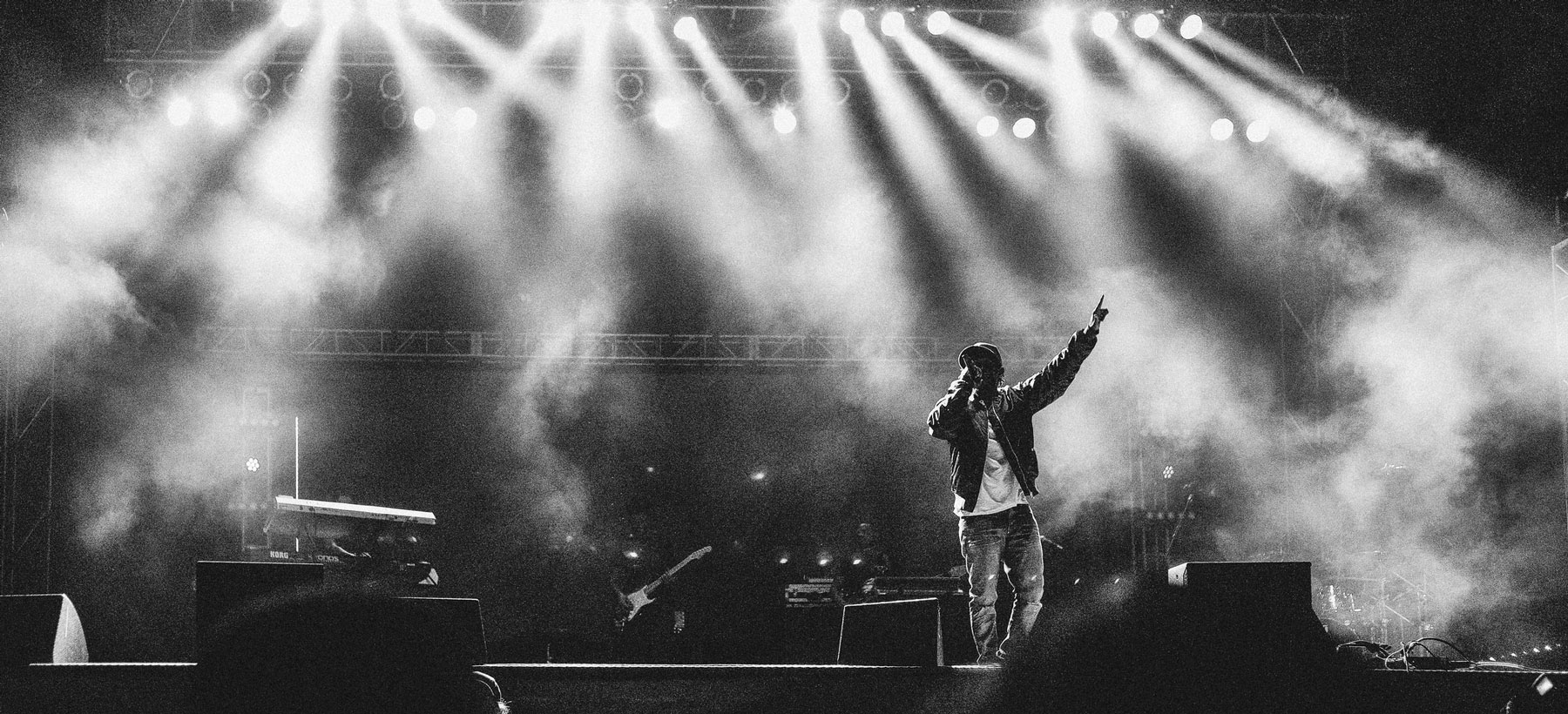 Photo source: Nicholas Balanon
We've got something special for you this week, and it comes with an announcement: We've just welcomed the newest member to the Junction team, and she's taking over our blog for the day.
You may remember Mel from her very popular post: This is Not a Test where she shared her impressions as a graduating student working in a professional consulting setting for the first time. If you're responsible for hiring new grads, or if you're a young professional yourself I suggest giving it a read to see what that immersion is like through fresh eyes.
Fast forward a few months and she's back to share what she's learned, what's surprised her, and even a few lessons about herself that she learned along the way. Mel is a smart, driven recent grad who has an open mind and strong opinions –  a rare, but incredibly valuable combination.
Please join me in welcoming Mel to the team – I'm sure that you'll enjoy reading about her experience here as much as I have. You can find her on Twitter at @melwwebb, and she's taking over The Brief this week as well (if you haven't signed up for our weekly email yet, here's your chance)
– Conner
---
I don't know many people who can confidently say "I need help" or "I don't know," and when I began my practicum I was 100% one of those people who couldn't. In the first few months of my practicum, I never wanted to say those words; I wanted to be confident and prove that I could do every single one of the things my diploma said I could do. Each week typically presented the opportunity to work on projects on a new "topic," for lack of a better word. Here is a summary of the projects and topics I worked on in the last month:
Wrote metadescriptions and titles for blog posts to improve SEO
Data collection and visualization to make meaning of data for Junction's BC Tourism study
Audited digital properties for several clients
Edited and prepared documents for client training
Created an email marketing template and strategy
Created Facebook Ad campaigns and custom landing pages
Yes, these were things that I had learned in a classroom, but never actually done in "real life". I approached them with the attitude of "no problem, I can figure that out." What I know now, is that these were opportunities to show humility and that you can still have a "hell yeah" attitude while saying "I need help."
Working on technical projects like SEO and ad buying definitely made me say "I don't know" and "I need help." These were times where I leaned on those around me and soaked up every ounce of knowledge I could. Along with humility, these projects provided me with a broad understanding and the knowledge, skills, and abilities to approach a variety of projects and navigate conversations with clients. Plus you never know when these seemingly unimportant skills (hush now, ego), will come in handy.
In many cases, the purpose of an internship is to test out someone for a role without the same stakes as hiring them in an official position. For some employers, if an intern is a good fit, they may be offered employment at the end. With a couple weeks left of the practicum, I wanted to figure out how to approach the conversation of transitioning into a paid role. I was scared to do this, despite having received some positive feedback about my work and developing a good working relationship with Conner and Flynn, my ego started to get the best of me. It felt awkward and uncomfortable, and I wanted to be confident during this conversation. I definitely stumbled through the discussion, but in the end, it was completely worthwhile and reminded me to sit down and be humble.
A few other lessons…
Data is what you make it:
I was completely surprised that I enjoyed digging into heaps of data and spending hours in a Google Sheet. I found it exciting to sift through numbers and then find a way to visualize them to bring their meaning to life. It was rewarding to present data to identify patterns and digital trends in the BC tourism industry that might otherwise be unapparent in an excel sheet.
Stay open to feedback:
Feedback remained a huge component of this practicum and ultimately drove a lot of my growth in this role. During my practicum wrap meeting, we discussed how things went for me, what I felt like I could own, and where there was an opportunity for growth. This conversation reinforced that valuing and taking feedback is a good thing and something to hang on to going forward.
Think big picture:
This practicum showed me the importance of constantly developing the skill and perspective of what the desired state or ultimate outcome is of any project. What does perfect state look like? What is the gold standard? Ask these guiding questions, and use the answers as a North Star on work being done. Again, this goes back to being humble, asking for help, and thinking about the picture of what you are working on.
In hindsight, the practicum (and now my new role), reinforced the importance of stepping outside of my comfort zone, as this occurred in just about every practical situation I was in. That, combined with expanding the horizons of my own knowledge and skill sets, pushed me to produce better work and be curious.
Over the past few months, I've learned many lessons that couldn't be taught in a classroom. Of all of these, the one that I will take with me and will continue to challenge me in this next phase of my career is to be confident in saying "I don't know." In other words, to sit down and have humility while continuing to develop my skills and gain experience in the industry.
I never would have guessed that a Kendrick Lamar lyric would become one of my new mantras to help me push myself and the business forward, but here we are.