Where the Smart Money is Headed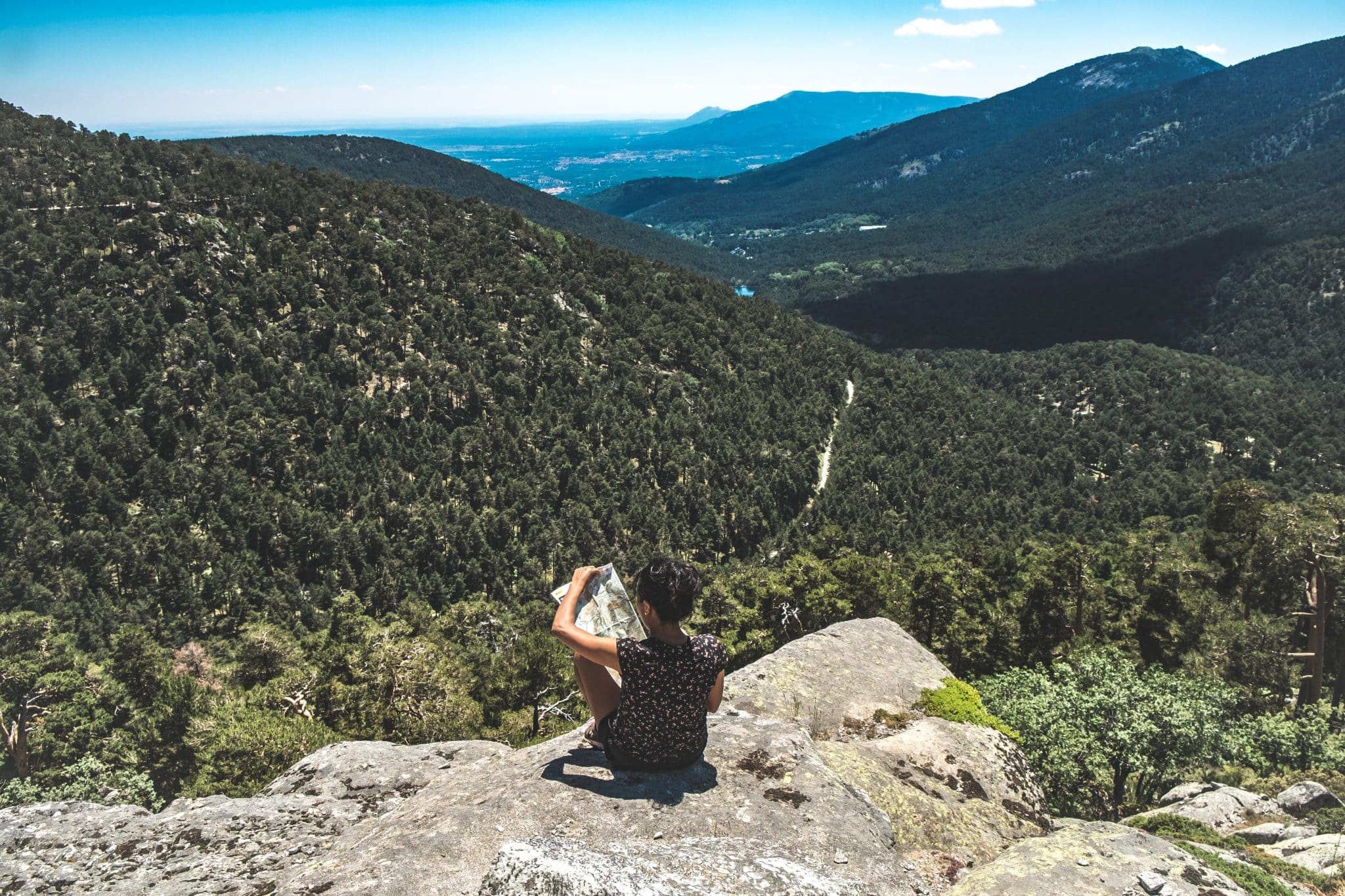 Everyone is looking to save a few dollars these days, and businesses are finding bargains on TikTok.
The "unprecedented times" of 2021 when interest rates were low, valuations were high, and everyone's sales were up-and-to-the-right are over. In their place we have fears of inflation, unemployment, and interest rates that continue to climb. But what do they have to do with advertising?
Everything, as it turns out. As money becomes tighter, consumers become less likely to click and checkout while at the same time brands become more careful with their ad budgets.
When markets like this happen (which they do every 10 years or so), attention turns away from the most competitive media marketplaces and towards more niche, and potentially more profitable, opportunities. In the early 2000s we saw the rise of "guerrilla marketing" and other moves into the real world like the Pepsi Taste Challenge. After the Great Recession budgets rushed away from TV & print, and towards online search & display. Today, the dollars are moving away from Meta-owned properties and finding their home on TikTok.
In the second quarter of this year TikTok's ad revenue grew 10x faster than Meta's and 3x faster than Google's for a staggering increase of roughly 60% from the previous period. Most importantly, the source of that growth hasn't been only the big brands. In fact, according to analysis by software company Triple Whale, "It's the little guys that are spending the most advertising dollars on the app." Specifically, they found that stores within the $1m–$5m annual revenue range are the ones "skyrocketing platform usage and driving up aggregate spend."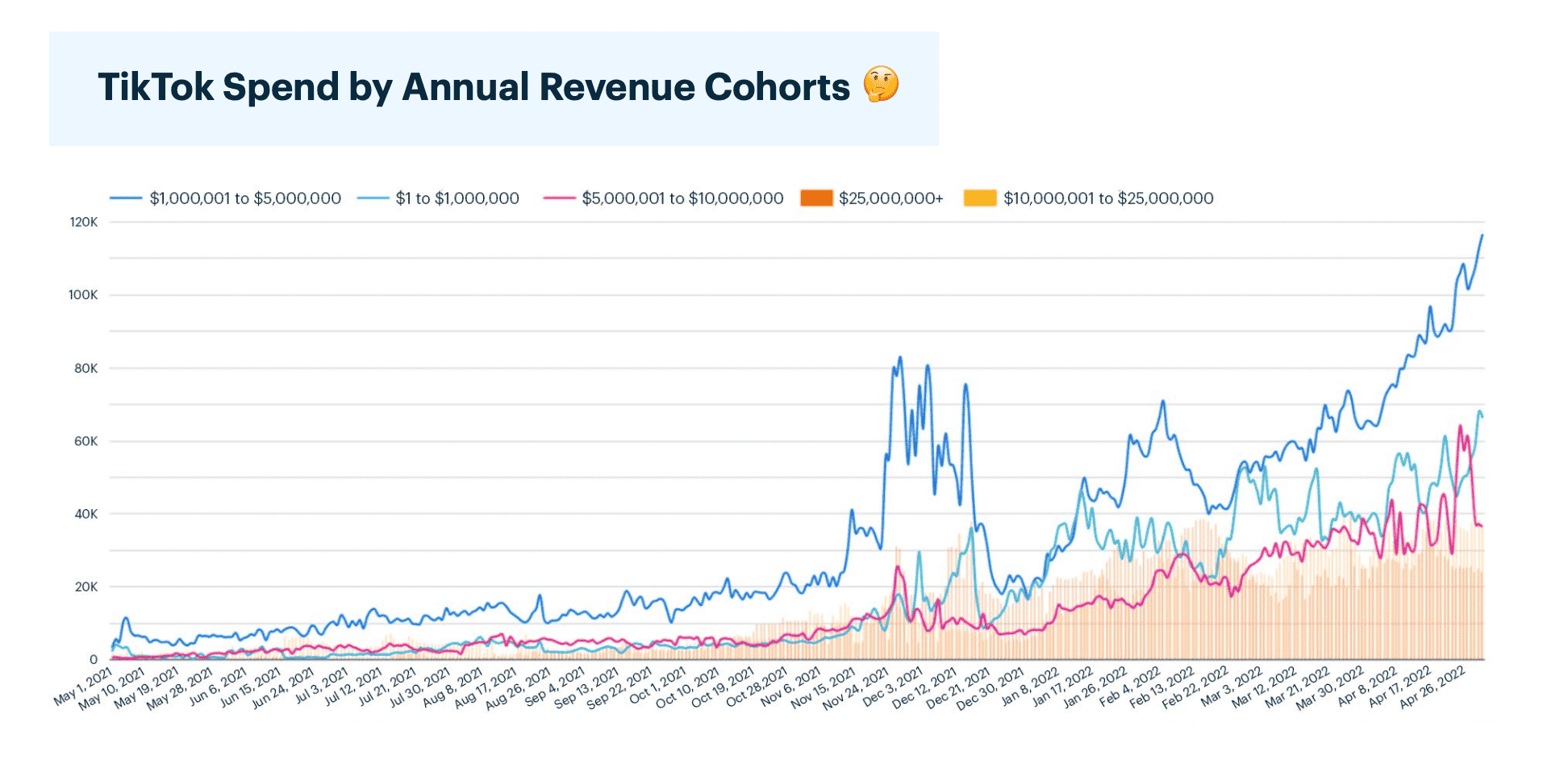 The question that brings up is: If all of those advertisers are rushing over to TikTok, what do they know that the rest of us don't?
First, the numbers:
TikTok charges in CPM (Cost per thousand impressions) and they're at roughly $10 right now
Minimum budget is $500
Reported average Cost Per Click = $1
Reported average engagement rate = 5-16%
Next, how to create the ads
If you're familiar with Facebook Business Manager, then you'll get TikTok Ads right away. It's a simple interface with just a few options separated into Objective, Budget, and Delivery Type. You also have the standard ad targeting options like demographic, interests, devices, and the TikTok-controlled "Smart Targeting," which of course they recommend that you turn on.
What better way to learn how to create a TikTok ad than on TikTok?
And finally, what should those ads look like?
Marketing Brew put together a primer on TikTok ads using a collaboration that Hugo Boss ran with Khaby. The key takeaway from this and other successful TikTok ads is that, like all channels, it should be native to the platform. TikTok ads should look like TikTok content – when we try to jam an ad built for one channel into another, people can tell.
Note: Canva has become the de facto TikTok ad-creating tool for many brands because of how easy it is to create content in the right format and add elements that grab attention.
Given those ad rates, the ease of use, and the fact that TikTok is where attention is trending towards, it just makes sense that we'd all look there for the best deals in advertising.
Have you tried TikTok ads? If so, we'd love to hear about your experience – send us a message at hello@wearejunction.com let us know how they've been working for you.