6 Quotes from 6 Real Life Instagrammers… in Real Life | Brainstation #InstaMeetYVR Recap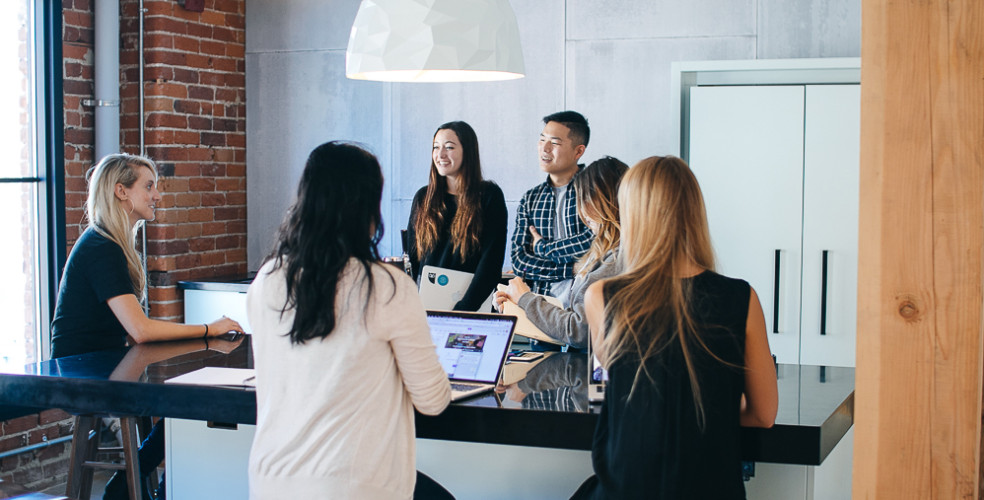 Two of my favourite things to do in the world are to learn, and to teach (in that order), and last night I got to do both.
Local digital-education startup school Brainstation had me in to moderate a panel to talk about Instagram skills.
The school is becoming notorious for bringing together some of the baddest, smartest, most offside people in the city on their panels, so when it came to throwing a pow wow on Instagram, they stepped their game up.
Rather than run you through the whole night, what I'm going to do is pull out a few of the most valuable gems that were dropped throughout the night, and then you'll be able to investigate for yourself the people who were there:
A pro photographer with a unique ability to cut right to her point, @britt_gill offered:
"Stop caring so much about what people think. Just post what you love."
She went on to explain that people can tell when you love what you're posting, and that the number of followers you have isn't the most important thing anyways.
Elaine from @localwanderer (she's the one on your right) has built a very successful local travel account by offering people information and perspectives that they can't get anywhere else. So, when it comes to brand collaborations, she's selective, so she gave the following advice for influencers and brand looking to work together:
"Only post things that make sense in your feed, then it can be valuable for both you and the brand. If I post something that doesn't make sense, the brand won't benefit, and it won't be authentic."
One of my favourite things about this panel was the balance: We had personal instagrammers, agency people, and a brand guy (this is him). @proctogon shared some perspective on how brands can provide more value:
"People know that you're a brand, so you don't need to tell them that. Instead, show them your story and what you're up to. They'll appreciate you more for that than any product shot."
@mtischer offers a dual perspective: She's the creator of incredibly well designed Instagram/Tumblr accounts, and a web design Art Director, so she's able to see the world from both the creator's and brand's perspective.
"Think about how everything works together because people pay attention to those first 9 to 12 photos. That's where planning can really help out: When you're thinking about how your photos are going to work together you can create a much better experience for those people."
Fun fact: In the pre-show meetup we discovered that she's spent the past week editing photos for a web project of fellow panelist and part-time model @leealexandrar.
You know how they say "do what you love"? @leealexandrar has found a way to weave fashion into every aspect of her life: She's a merchandiser for Aritzia by day, a fashion Instagrammer out of the office, and (as mentioned above) moonlights as a model for local fashion companies. For her, shots, colour, texture, and patterns are vitally important, so she shared her thoughts on lighting with us:
"Natural light is key. It doesn't matter what type of equipment you have, natural lighting will always create the best looking photos."
If you've been on just about any social media channels in Vancouver for a while, you'll recognize the name @Maurice. He's the founder of @StayandWander, an agency that works with brands to tell stories through photo and video content.
One of the things that he talked about was the role of captions in Instagram posts:
"Captions help to tell the story of the photo. What was going on when it was taken? How did you get it? Sometimes the photo even creates a question that needs to be answered, and the caption can be a great place to do that."
My advice: Follow these guys on Instagram. They're putting out awesome content, and they're all locals repping YVR as they become known around the world.
Thanks for reading, and I'll see you all on Monday for the next Social Update.
If you'd rather get a quick version – a few key things to know about this week – and haven't signed up for the Social Brief email yet, then get on it.