The future is here and it's wearing brightly coloured sunnies (topless, of course)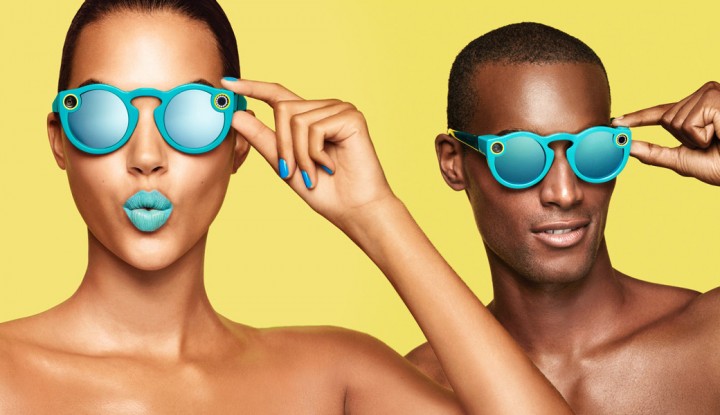 Remember Google Glasses? Yeah, I had almost repressed that memory too.
Glass-holes claimed that the future of the internet was on our faces, and that we'd augment our realities with the use of high-tech lenses that we wear over our faces.
They weren't wrong – carrying little bricks around with us that we crane our necks downward to view is one of the dumbest ways that we can interact with information, but it's the best one we've got.
Unlike Google, Snapchat is leading us down the glasses-path one feature at a time.
Rather than tossing us in the deep end, they're giving us Snap Spectacles – wearables that shoot & share round video to our Snapchat stories at the touch of a rim.
(new Snapchat & Spectacles branding)

So what?
Social sharing has practically become embedded into our daily lives. Adding shareable sunnies to the mix means that the social & digital world is literally embed into our offline lives, further blurring the lines between online and offline.
It also means the introduction of a new type of video: Circular. New media formats and new methods of shooting means tons of new angles, and if the internet has taught us anything, it's that there are going to be creative uses of the technology that we haven't even considered yet.
Why knows, it may even save Snapchat from the onslaught of Insta-Stories.