Railtowners: An Overdue Thank You Note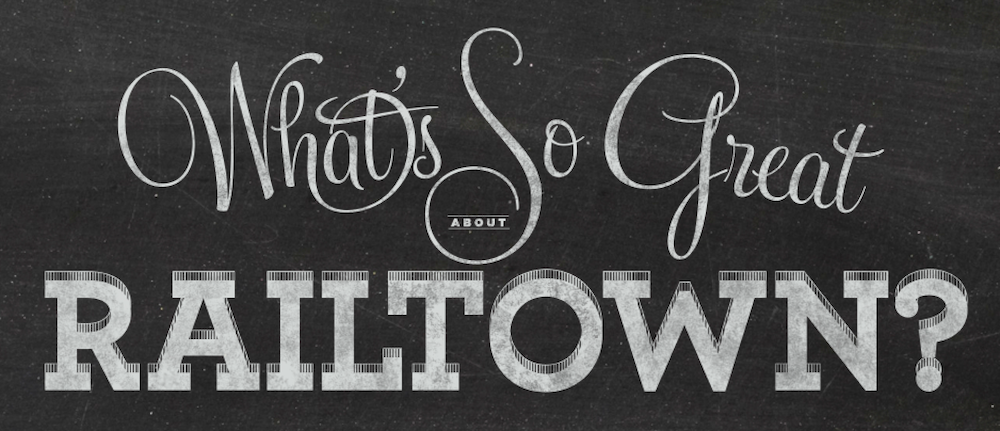 Hey there Railtown.
We're new around here (sort of). We moved into the Ironworks building, down the street from the Alibi Room, a few months ago and thought that it was about time that we shot you a thank you note.
First off, thanks for being awesome. That word gets thrown around a lot, but in your case it's warranted. You are Vancouver's crucible, where the personality and creativity of the city thrives.
A walk down the street reveals some old buildings, some gritty alleyways and a few cool looking shops. What's inside, though, is Vancouver's real treasure. The things that are happening in and around you, Railtown, are the most inspiring that we've seen anywhere. This is where creative people come to create and innovators come to innovate.
Every bit as awesome as the businesses that create is the interaction that happens. On the same street, experiencing the same neighborhood, are people of all backgrounds, income levels and education. There aren't street people in Railtown, there are people. The people who may be dismissed in other cities or neighborhoods are a part of the mosaic here, every bit as valid as the tech start-ups, film studios and textiles shops.
For the most part, everyone respects you and each other, Railtown. Are there exceptions? Of course there are. The person who steals from a parking lot is every bit as much to blame as the the suit and tie that hassles a person for binning. Those things rarely happen here, and there's something unique about you that creates this web of coexistence that works so well.
The rest of the city may be yet to acknowledge you, but we see what you're doing. You've birthed our city's greatest recent tech success story, fostered the coolest wood shop around and provided space for an urban winery. You're adding life to our city, possibly the best looking city in the world, but one that is in desperate need of more personality.
Like a hidden nest, you're hosting all of these things and taking no credit for them when the rest of the world gets to enjoy their benefits. We see it, Railtown, and we love you for it.
You'll notice us around a bit more in the near future, taking your cue and creating some things for the community from behind the scenes. It's our hope that you embrace them, take them as a compliment and, most of all, just keep being you because you are awesome.
Thanks,
Junction