The Social Brief |Facebook Results are in: Good News & Bad News on the New Algorithm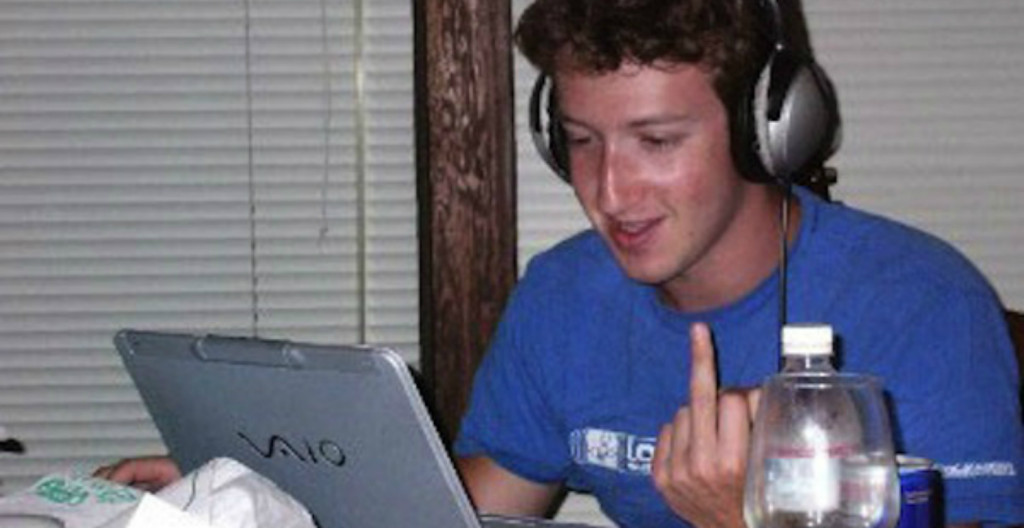 For first-time senders, pressing the Send button can be especially intimidating. Here, you'll find a first-time senders checklist of some things you should do with your first campaign.
Facebook wants to keep us all on Facebook.
The screenshot above is from three actual posts that went out at the same time of day on the same page, on three separate days.
In case you're not digging in Insights every day, I'll break down what we're looking at:
Post #1 = Photo Album. People Reached = 2,200. Engagement = 1400.
Post #2 = Link. Total Reach = 184. Engagement = 7.
Post #3 = Single Photo. People Reached = 2,200. Engagement = 34.
Maybe we just wrote some boring copy in that link post, right? Maybe, but we looked at dozens of other similar examples across 6 Facebook Pages and found 1 consistent fact: Since late April, links are receiving roughly 15% of the reach that photo or video posts are.
Here's the good news: While the link posts are down somewhat from Pre-April, the biggest factor driving the difference is increased reach for quality content.
Photos, Photo Albums, and especially videos are up from early 2016, and way up from the disaster that was 2015 when we were looking at Facebook as an Ads-First platform for brands.
I'm cautiously calling it now: We can go back to looking at Facebook as a good place to be building an organic community, as long as your content doesn't require people to click out.
There was lots more good stuff in the data that we pulled, but I'll give you a couple of quick-hitters that you can use right now:
Caption length doesn't seem to have any effect on reach, but it does affect engagement. 200-400 characters seems to be the sweet spot.
Videos are gold, when they can be viewed without sound. Videos that grab attention in the first few seconds and either used text-overlays or visual cues, rather than audio, outperformed everything else on Facebook by a lot.
Link-based ad performance is up. It may be that people are seeing fewer links, so they're more likely to click ours, but our CPC and click rates are up since the change.
I could spend paragraphs nerding out over the data, but I'll cut it at that. If data is your jam, shoot me a tweet and I'd be happy to indulge.
Now, here's what's up on the rest of the internet this week:
Snapchat is the best buy in social ads right now

Another test: We ran 4 nights of Snapchat geofilters this past weekend and the results were awesome. Over 4000 people reached, 70 people using our filters to share with their friends, and it cost us less than $50.
Those numbers are good by regular media-buying standards, until you remember that these aren't your standard scroll-past banner ads. These are full-screen takeovers within a highly targeted geofence, at a key time, and people are using our ads to tell a story to their friends. That's marketing-gold right there.
Drake's a Meme-Genius. Brands? Not So Much

With his album release, Drake proved again that he can make the internet do pretty much whatever he wants. While fans were creating images of Drake in all sorts of ridiculous situations, brands felt that this was the perfect opportunity to show just how hip and with it they are by dropping Drizzy onto their carefully branded images and then tweeting them out. Tim Hortons making a Drake reference is a bit like your Dad trying to drop "on fleek" into a casual conversation. It's just never going to work.
The Best Part of the NHL Playoffs Just Happened on Twitter
Yo deadass this the first time I've ever watched hockey and this shit has been LIT for these first 45 seconds

— Tony X. (@soIoucity) April 26, 2016

A non-hockey-watching American accidentally channel-surfed onto a St. Louis Blues game, and proceeded to live-tweet the whole thing.
Spoiler: The Blues are treating him to his first live hockey game with free playoff tickets.
Briefed while trolling the legit Drake Views memes, U With Me?
Thanks for reading week 16 of the Social Brief. Would you benefit from getting these in your inbox every Monday? If so, sign up below: