Insta-Follows – If you Love Creative Advertising, Here's 4 Accounts You Should Be Following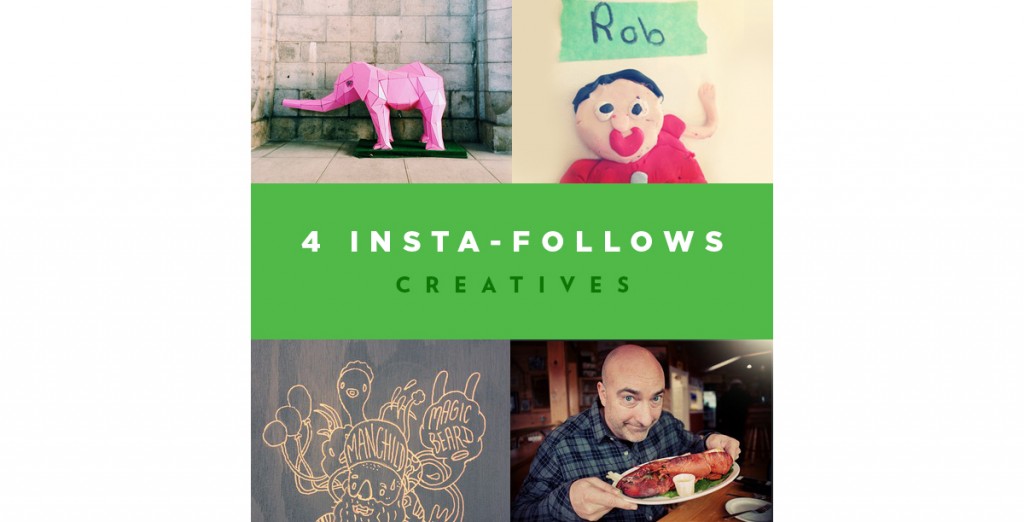 I'm a huge fan of Instagram. If you see me waiting for an elevator, or paused at my desk, I'm probably doing the single-finger-scan through my feed looking for the latest gems to double-tap.
In conversations that I had with people, and my own experience, the only problem with Instagram is that there's never enough.
It's not like Twitter where users feel like they can share every thought and link that they come across. On instagram, we're putting our creative minds and our daily lives out into the world for everyone to approve of, or ignore, so we tend to put a lot more thought into what we post. Of course, I'm talking about most people – not the ones who feel the need to share every time the walk by a mirror #selfie.
I'm talking about awesome accounts, the ones that make you laugh, think, or stop & stare.
We're always looking for amazing accounts to follow from our @JunctionYVR account, so in the interest of sharing the love, we're posting 4 of our favorite accounts with a particular theme every week, and we're calling them Insta-Follows.
To kick things off, we're starting in the space that we know best: Creative Advertisers.
Creative Directors, Ad guys, Designers, they're all people who think about awesome ways to put things out into the world every day, so it would only make sense that their own Instagram accounts would be equally awesome. It would make sense, but it's not always true, so we've saved you the searching and scrolling and put together 4 people whose accounts are as good as their work.
Chairman Ting is a design studio based here in Vancouver that does a bit of everything, from their site: "We love working on creative projects. Whether it's an iphone/ipad app, an animated short, a wall mural, music album art, movie title art, or just a silly doodle on a napkin, we will do it."
The account's got street art, their art, city shots and badass cars.
A Brooklyn Digital Designer who works at a collaborative studio called Studiomates, Frank has an off-beat sense of style. His work features a lot of illustration, art and personality. His feed is the same and he posts pretty much every day. Definitely a worthwhile follow.
He's the founder and Creative Director at Vancouver Ad & Design Collective 123W after working at Dare, Cossette and ReThink. He shares a ton of architecture shots, mixed in with samples of his work, and everyone's favorite material: puppies.
One of the principals at Epix Studios in Vancouver. Here's who he is, straight from the bio on his agency's website: "current president of the GDCBC and a past president of CAPIC Vancouver. He is a founding committee member for Creative Mornings Vancouver and a contributor to local design institutions. Johnathon is an old school punk rocker turned design professional. The mohawk may be gone but he still stands by its ethos: Create change from the inside." His account is all of those things.
Did we miss on our your favorites? Have some gems that you'd like to see featured? Comment below, on our Instagram post, or tweet at us: @JunctionYVR
See you next week.