Influencer Outreach Dos and Don'ts – With a Little Vice-Throwback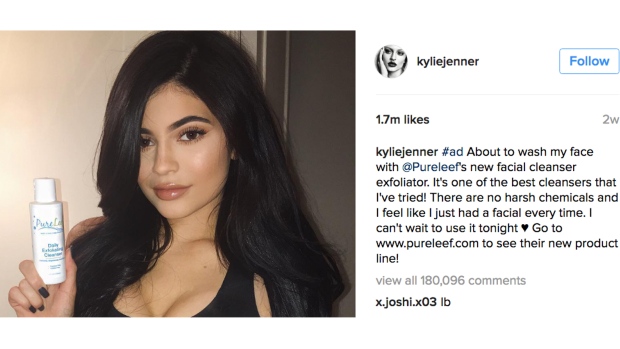 The best way to get the word out about something and grow a social community is by organic word of mouth, right?
But ever since Wayne's World, once small-time content creators have been cashing in on their reach by exchanging endorsements or placements for cash.
Just like everything else in media, social & digital has blown paid placement, and shone a huge spotlight on the practice that can be used for good or for deception.
So What?
This week, I'm putting my rant into bullet-point form with a Vice-throwback Dos and Don'ts of Influencer Outreach.
Want the TLDR? Influencer outreach is always best when it starts with a great story and a real relationship with people who legitimately love what the brand is up to. Examples: Tight Club, lululemon's #TheSweatLife, Postmark Brewing.
Do
Legitimate stories are legitimately interesting.
This post is from a Travel Alberta campaign where they partnered with Vancouver influencer group Stay & Wander to bring outdoor photographers out to (you guessed it) photograph the outdoors.
Do
Transparency is so much simpler.
Instead of trying to hide this collab in some clever sales copy, the GAP & their 'Grammer came right out and just said: We're into this person so we did a thing together.
Don't
Ctrl+C, Ctrl+V
When it's purely transactional, the results can be pretty obvious.
I get why they'd want to get in front of Scott Disick's 18million+ followers, but maybe next time they'll take the extra 15 minutes to onboard The Lord, or at least his team, before paying for the shout out.
Don't
Alignment Fail.

Volvo wanted to tell the story of their eco friendly car washes, so their agency hatched a brilliant idea: Pay people with big Instagram audiences in the luxury market to create authenticity. The problem: Their PR-written script came off as preachy, and the influencers they paid to do their preaching were more about that private-jet-life than eco-conservancy.
The result: Major backlash against the influencers and a pretty confusing experience for the followers.
Are you into this stuff? Would you like to be kept in the loop on what's happening, why it matters (or doesn't) and general internet ridiculousness? Then sign up for the Social Brief and get this goodness at the top of your inbox every Monday.