The GIFs are Taking Over – Why it Matters & More Social Brief Goodness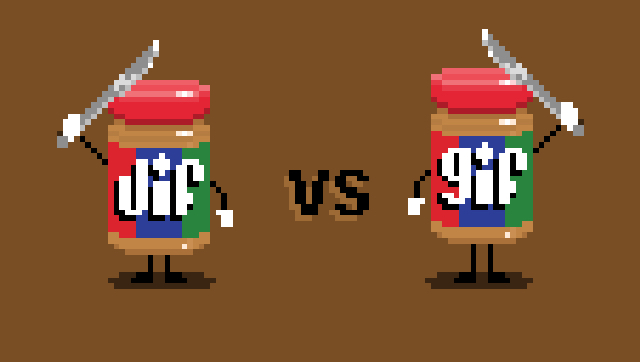 Consider this your official invitation to the #GIFParty.
Beginning in the deep dark corners of the web, a Graphical Interchange Format, or a "GIF" is a type of image file that plays a small looping video that's used to make inside jokes and spread memes.
They became so popular on sites like Giphy that mainstream sites started to take notice, leading to Facebook introducing a GIF-search feature that allows its users to express emotions, reactions, or spread odd movie references easily within Messenger or right in the newsfeed.
Now, Twitter has joined in and launched their feature with a campaign that they're calling #GIFParty. As of this week, when you write a tweet from your phone there is now a little GIF button that allows you to search, select and post a GIF file without ever leaving the interface.
Where we used to confuse the older generations with semi-sensical acronyms like LOL, WTF?, LMAO, we progressed to emojis: <3 | 😉 | ¯\_(?)_/¯ ), and now we're onto full clips of obscure references that few, if any, people will understand.
Thanks, Ironman
So, why would I dedicate the entire top section of this email to talk about a meme format that the internet can't even pronounce correctly?
Because it marks a fundamental shift in the way that we communicate, and also because they're awesome.

Gifs' impact have extended as far as Twitter ads. They've only been running for a few days, but so far they seem to be significantly outperforming all other Twitter ads. I believe that it's because what Twitter has been missing is content that makes sense in its feed, and doesn't require a lot of load time to display.
Looks like Kanye was right again.
Now, onto the rest of what's up in social this week:
Facebook Messenger is Blowing Up
Remember when we were all confused and a bit pissed off that Facebook would make us download another app just to use its chat feature?
The Zuck's master plan is starting to show through, and maybe the multi-billionaire had an idea of what he was doing all along.
Messenger released the ability to build apps inside of it, create chat bots for customer support, and push notifications to people who opt-in.
In short, there's going to be a whole marketplace of useful stuff that you'll be able to do within messenger, including ordering an Uber, receiving breaking news and chatting with fake celebrity-bot accounts.
Linkedin = Legitness?
You know how that one friend of yours who "discovered" this revolutionary-new beverage/makeup/kitchen knife product and then invited you to a "party" at his place, which quickly turned out to be less like a party and more like a timeshare sales pitch?
Yeah, that's what it was like to try to hang out on Linkedin until just recently.
I guess the guys over there have acknowledged that internet-on-phones is a real thing that isn't going away, so they finally put together an app that doesn't feel like trying to access your AOL account on the library's dial-up modem.
The new app is pretty slick, but more importantly, I've noticed that the quality and volume of engagement across Linkedin seems to be rising. I'm not planning my days around checking my notifications anytime soon, but there may be some life in the old corporate network after all.
Thanks for reading Week 8 of the Social Brief. If you have any feedback/suggestions/sweet Razr tricks to throw my way, by all means call me out in public: @Conner_G, or @JunctionYVR.
Briefed while agonizing over the reason why the candidates never talk about the one issue that really matters.
Are you into the Social Brief? Would it be useful to get this stuff in your email inbox every Monday? Do you hate rhetorical questions on blogs when I obviously (probably) can't hear you answering my questions?
If you answered yes to any of the above questions, then you should definitely sign up to receive the Social Brief: