What Can Brands Get Up To During a Downturn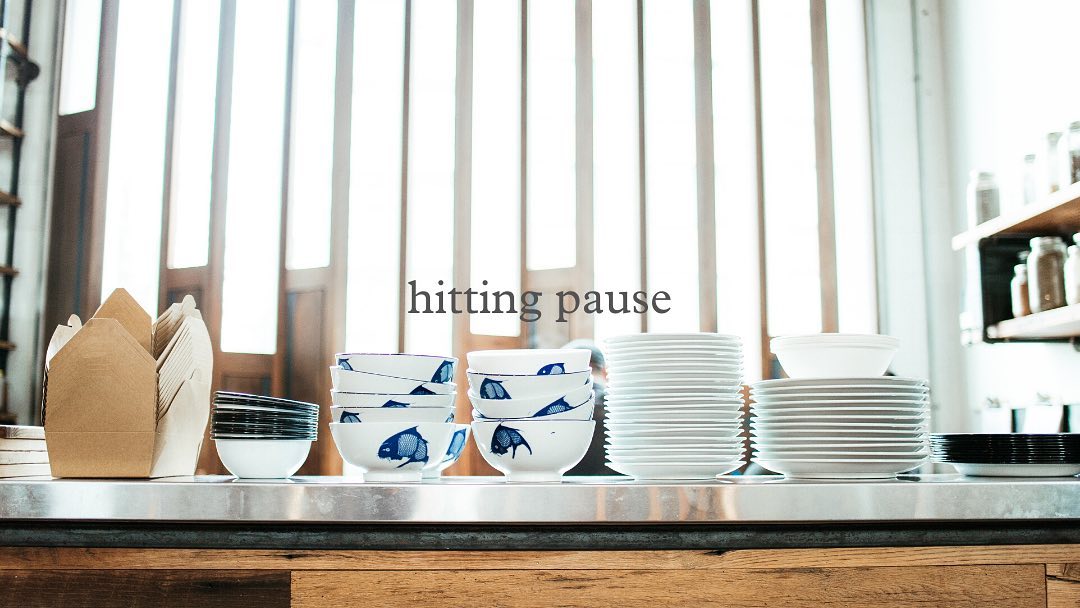 Photo credit: Belgard Kitchen's Facebook Page
For pretty much every challenge that comes up in business, you can apply the same formula to solve it: What do we need to overcome? Who has faced a challenge like this before? What can we learn from those who succeeded and those who failed? Then, set a clear path forward and follow through.
Now is not one of those times.
There has never before been a global economic shutdown where we are forced to disconnect from each other, stop what we were doing, and shelter in our homes. There has also never been a time when we are so connected by technology that allows us to continue to consume content, interact with friends, and keep up with our communities. When there is no precedent for a problem, the best thing to do is to look around at other people who are going through the same conditions with you and try to learn on the fly, drawing inspiration from what seems to be working for them. What we do know is that stasis is not an option. Businesses and brands that sit still right now will be left behind. The ones that act, and activate their communities just may find some gems that work for them that they might have otherwise not thought to try.
If there is a silver lining to this dark cloud it's the creativity that we're starting to see poke through. Barriers and excuses that would get in the way of an idea just a month ago no longer seem to exist. Brands are trying things, learning, failing (at times), and creating new ways to rally their communities that otherwise would have required months of "strategy" meetings before inevitably having the life strangled out of them by over-analysis.
That's why I want to share with you a few examples of creative projects and ideas that have been planned, prepared and launched incredibly quickly, and with strong support from their communities. My intention here is not that you'll copy and paste any one of these ideas, but that you take their lead and take action on that idea you've had in the back of your mind for months, and you just may have the space to create right now.
Earls Restaurants
I have to admit that I've been a lifelong Earls fan, spending an unreasonable amount of time and paycheques in my early 20s at the original Tin Palace in North Vancouver. However, with success and growth comes the risk of alienating that core community, as new markets and new guests take precedent over the people who remember when the brand was more kitschy rhinos and parrots, and less stylish patios and bars.
Since we've all been distancing, it seems that Earls has doubled down on their core group. Their primary source of revenue, in-restaurant dining, has been completely eliminated, so the question for the now-giant restaurant group has been: How can they salvage some sales while keeping connected with their community?
The answer for Earls has been to offer a series of experiences at home that satisfy some of the same needs that people would come in to their restaurants for. For the people with Earls-favourite dishes, they are able to satisfy their cravings by ordering the ingredients, complete with detailed recipes from the Earls kitchen. For those who miss the opportunity to try something new, the chefs are creating online cooking clips where fans can follow along from home, discovering new favourites that have been created and selected by the same chefs that they've trusted over the years.
And finally, my personal favourite has been the Zoom-based wine seminars put on by their quirky and knowledgable sommelier and hosted by the Earls social media manager. Attendees receive some sage advice about wine, wine buying, and wine tasting, but more than that they get the collective experience of sharing a glass of wine with 300 semi-strangers in a crowded room, which is the real reason why most of us go to Earls. I love a good Earls chicken and rib dinner, but if we're being honest, the reason they've been so successful has much more to do with the social experience than what's on our plates.
Earls has managed to turn out a mind-blowing volume of content, projects, and experiences over the past month, and time will tell how it all affects the business results, but if there's any one thing that we can take away from them already it's to get clear on what the real value of your business is, and find a way to continue to deliver that thing. It's likely that you sell a product or provide a service and people are missing it, but there's something more emotional, more human that they get from doing business with you, and that's the thing that you should be looking to share with them right now.
Yard Athletics
The fitness industry may be one of the few groups hit as hard by this downturn as hospitality. Among that category is Yard Athletics: a business that was just starting to catch fire as it offered its "raw, uncut, back to basics strength and conditioning". The hook of a Yard workout was the fact that you'd get a semi-personalized experience in a group setting with a positive, encouraging community.
Fortunately for Yard, they had been thinking ahead and had put a significant amount of work into an online version of their training programs, so social distancing lit a fire under that project since, like Earls, the main business had been forced to shut down completely. What Yard has recognized, however, is that their magic isn't in their recipes. They don't write programs that do the work for you, and there are literally thousands of other sources out there for workout-at-home programs, many of them better funded and less expensive.
Yard's secret sauce has been, and must continue to be, the connection that they have with their clients. What people need is encouragement and accountability. We all enjoy suffering through a hard class as a group much more than sweating at home alone, staring at a sheet of exercises as the all-too-conveniently-located couch beckons us to just quit already. They've translated that sense of collective movement by offering live Zoom classes with the same personality, encouragement, and accountability that you'd get by signing up for a class at their gym.
For Yard, keeping people's attention now means that they not only have to compete against the many fitness options that Vancouver has to offer, but now, without a physical space, they must differentiate themselves against every option on the internet, and the only way to do that is through what makes them unique.
Belgard Kitchen/Havana Vancouver
The crew that started Belgard Kitchen, Postmark Brewing, and their latest project, Havana Vancouver, has always embraced the value of their online community as much as their connection to the people and businesses in their physical neighbourhoods. That's why it was unsurprising when Belgard and Havana launched their Staff Meal and Suspended Stew programs. The idea of the staff meal is that it's beautifully cooked, but minimally presented lunch or dinner, much like the way that a restaurant's staff may receive their pre or post-shift meals. Anyone can order the food ahead of time and pick up their next meal, which of course supports the staff and the businesses through this tough time.
To take that idea of support and community a step further, they've introduced the ability to purchase a Suspended Stew. No matter how many take-out and delivery meals we all order, this time is going to be especially hard on other restaurant workers, so anyone is welcome to pre-pay for a Suspended Stew which can be picked up by anyone who needs it. While, of course, the core message is about restaurant workers, anyone in need of a good meal is welcome to swing by, and already over 350 meals have been paid for to be distributed through the community.
For the Belgard/Havana group, they know that the most important community to them is the staff and the industry people who make their business possible, so they've taken this opportunity to not only show their gratitude, but offer some support where they can. Each of us would do well to consider who the stakeholder groups are that helped to get us to where we are and are going to be pivotal to our recovery. The way that we show up for them now will not be soon forgotten.
Union Street Businesses
We can all learn a lot from this group of leaders. When times are good it's easy to talk about supporting each other and connecting with other businesses to create collective benefit. Our natural tendency when resources get scarce is to act alone, hoarding resources and putting every ounce of effort into solo survival.
This group of entrepreneurs has done the opposite. They each represent a business in the Union Street area of Vancouver's Chinatown, and they have come together to support each other with the goal of creating an impact that's greater than what each of them could do on their own. One way that shows up is as a simple Instagram Giveaway where they each have posted the same image, tagging each other and telling the story of the neighbourhood. Beyond the giveaway, the group is working to create a movement and an awareness of their pocket of the city and of the talented businesspeople who operate there.
Each of us has a neighbourhood of businesses, whether that's based on our physical locations or our industry affiliations. By sharing our stories, and potentially our customers' attention, we very well could find overlaps in our strengths, our people, and even the products or services that we sell.
Your Opportunity
When we look back on this wild period, there will be bright spots to find. The rays of positivity that are shining through already are coming from the new creative freedom that we're all feeling with the ability to try new things.
Whatever your business' current situation, try imagining yourself looking back on this moment from the other side and ask yourself: What opportunities do you have right now that you'll never have again? How can you offer value to your community in a new and different way? Or, what partnerships can you create that would have otherwise felt impossible?
Good luck during these challenging times, and I hope that we're able to offer a bit of value to you, our community, in a way that you need right now.