Day 0 Planning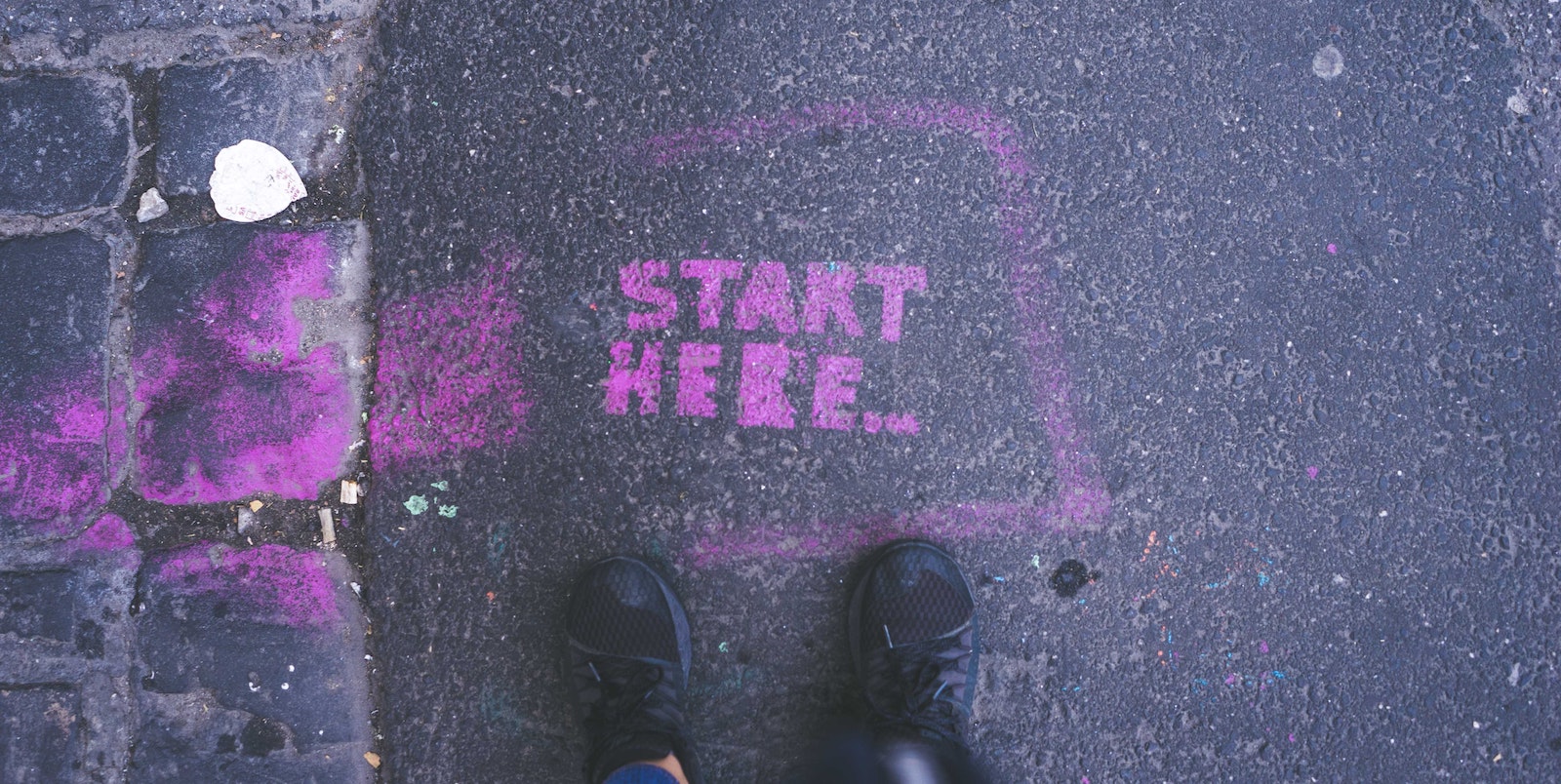 In a world filled with uncertainty, there's one thing that we can count on: Most businesses fail to plan ahead.
I'm not talking about planning for outlier events, like a global pandemics, or natural disasters. The preparation that we can, and should, all be taking on right now is for the inevitable recovery.
For the past decade or so we've been advising businesses in a variety of industries and the same pattern shows up in every sector: There's a market upswing on the horizon in the form of a major event, an industry trend, or even a changing season, and as we get closer to that date people start to scramble. They've been so busy managing the day-to-day that they haven't prepared for the upside that's now staring them in the face. We can all be forgiven for focusing on the day-to-day right now — there is no precedent for what we're going through — but when the market recovery does eventually hit us, it's only the prepared businesses that will be able to fully take advantage of its opportunities.
The reason is that the recovery will not look like the market that we're used to. We're going to be using technology differently, prioritizing different purchases, and traveling in ways that we wouldn't have considered before. A lot of innovation will be born out of this crisis, and with innovation comes behaviour change. That's why we can't expect to re-open our doors and welcome a familiar customer base back to business as usual. There will be significant opportunities to be had, but only if we plan for them.
Day 0 Planning
Day zero is coming. That's the day that your business turns the corner. It's not necessarily the same day that you welcome the world back through your doors, but it is the day when you can clearly see that happening. Day 0 is when you are able to proudly stand up and announce what you have to offer, and invite your community to start coming back.
Right now there is very little competition for attention. Businesses are quiet, ad spends are low, and press releases are few. The moment we turn that corner we will be entering into the most cluttered market for people's attention, and those people will all of a sudden have better things to do. They'll be planning to return to work or school. They'll have a surplus of businesses screaming Buy Now at them, and a deficit of time.
The businesses that will be successful in that market are the same ones that succeed when summer starts, or when the Olympics come to town. They'll be the businesses that have been investing in their people and their community all along and have a plan to take advantage of the market opportunity.
To help get you thinking about your Day 0, I've shared the basic framework that we've been using with our clients. These are four simple questions that will spark ideas and help you to see what you can be doing now to put you in the best possible position in the future.
What made you great in the first place?

I'm going to assume that there is something special about the business that you're in. There's something about it that lights you up and that is shared by all of the people you serve. A recession, and a market recovery, is no place for a mediocre business – it's a time when many smart, well-positioned, otherwise-successful businesses will fail through no fault of their own, so the first thing that we all need to be identifying is that thing that makes us special. It may be our service, or the quality of our products, or the experience that we provide to our customers, but whatever it is, the entire organization must deeply understand what that thing is and how to tell its story.

We've already seen several businesses start to double down on the things that made them great. Airbnb is about making people feel like a local, wherever they're from, so they've made it possible for people to have those local experiences from wherever they live, therein reinforcing the value that they offer to their customers, and supporting their local hosts.

What has changed?

Think of it like launching your business into a new geographic market. Your new customers like to buy differently, at different times. They may value different parts of your service than what you're used to. The spark that makes your business unique will never change. It's why the business launched in the first place, and it's what will be consistent regardless of the market, but make no mistake: there will be changes.

Some of those changes may be in the way people buy. We're almost certainly going to see more online purchases in every industry; more people expecting to be able to book, modify, and receive customer service on their phones. Some of those changes may be in the way they behave. It's unlikely that people are going to want to be in large groups for a while, so they'll avoid busy retail, crowded lobbies, and packed shows.

Other changes may be in what they value. Over the past few months we've seen luxury retail take a nosedive as people realized that the only reason they need the Gucci version is for the ability to show it off, and if you can't show it off, then there's no sense in paying the premium. As we recover, and we reintroduce products and services back into our lives, we will have the opportunity to re-examine what's valuable to us.

I predict that we'll see an explosion of pent up demand that very quickly mellows into a market that values experiences over things, in an even more powerful way than it did before.

Why will people come back?

I can promise you one thing: The winning answer will not be price. We're going to be entering into the most price-competitive market, perhaps in history. Everyone is going to be fighting to recover any bit of revenue that they can, and you'll be faced with one of two scenarios: First, you're the best product on the market and you deeply discount. You'll clean up in the early days and significantly damage your brand and unit economics. It's unlikely that your best customers will ever be happy to return to your full price, and the new customers who you've attracted will be deal-seekers. Or, you're a mid-tier offering now trying to price-compete against the best in the market. For a limited time, your customers will have the ability to go with the premium option, and they will. Your margins will suffer, your volume will be low, and you'll lose some market share to those brands that swooped into your space.

Instead of competing on price, compete on value. Marketers have convinced us that "value" is a dirty word that means "cheap". Instead, real value comes from the thing you can offer that no one else can. Are you able to give people a live video call with the designer/winemaker/farmer who created the product that they're buying? Are you able to personalize their service by offering them a version that is uniquely tailored to their needs?

When we offer additional value, instead of price discounting, we're doing the same thing: We're tipping the cost vs. benefit scale in our favour, but we're doing it in a way that builds a deeper connection and cements our position in people's minds as a business that stands out from the crowd.

What opportunities have you built?

This is the real competitive advantage, and the reason that market opportunities must be planned for. The opportunity that will pull you along, and ahead, in the recovery will be the community and the people you have invested in. Right now we can see very clearly which brands believe in the vision statement that they so proudly typed into their About Us pages. It's very obvious which businesses are finding ways to support their communities, to invest in their people, and to carry out their mission, regardless of the market conditions.

When Day 0 happens, those communities that we supported are going to be the ones that will support us. Planning for that looks like identifying the opportunities to continue to serve those people, to deliver products and services that they will love and tell their friends about, and to be confident enough in the value that we're delivering to proudly announce it to our communities and ask them to come back.
The value of community is not just the warm feeling that it gives us. The beauty of business is that when we invest in our communities — when we treat people well and deliver value in our products or services that exceed what people are willing to pay for them — then every person in the equation benefits.
Planning for Day Zero does not need to be a zero sum game. If we all focus on over-delivering value, then every one of us will have the opportunity to survive, and thrive.