The Best Volunteer Role in Vancouver's Social Media Industry Is About to Open Up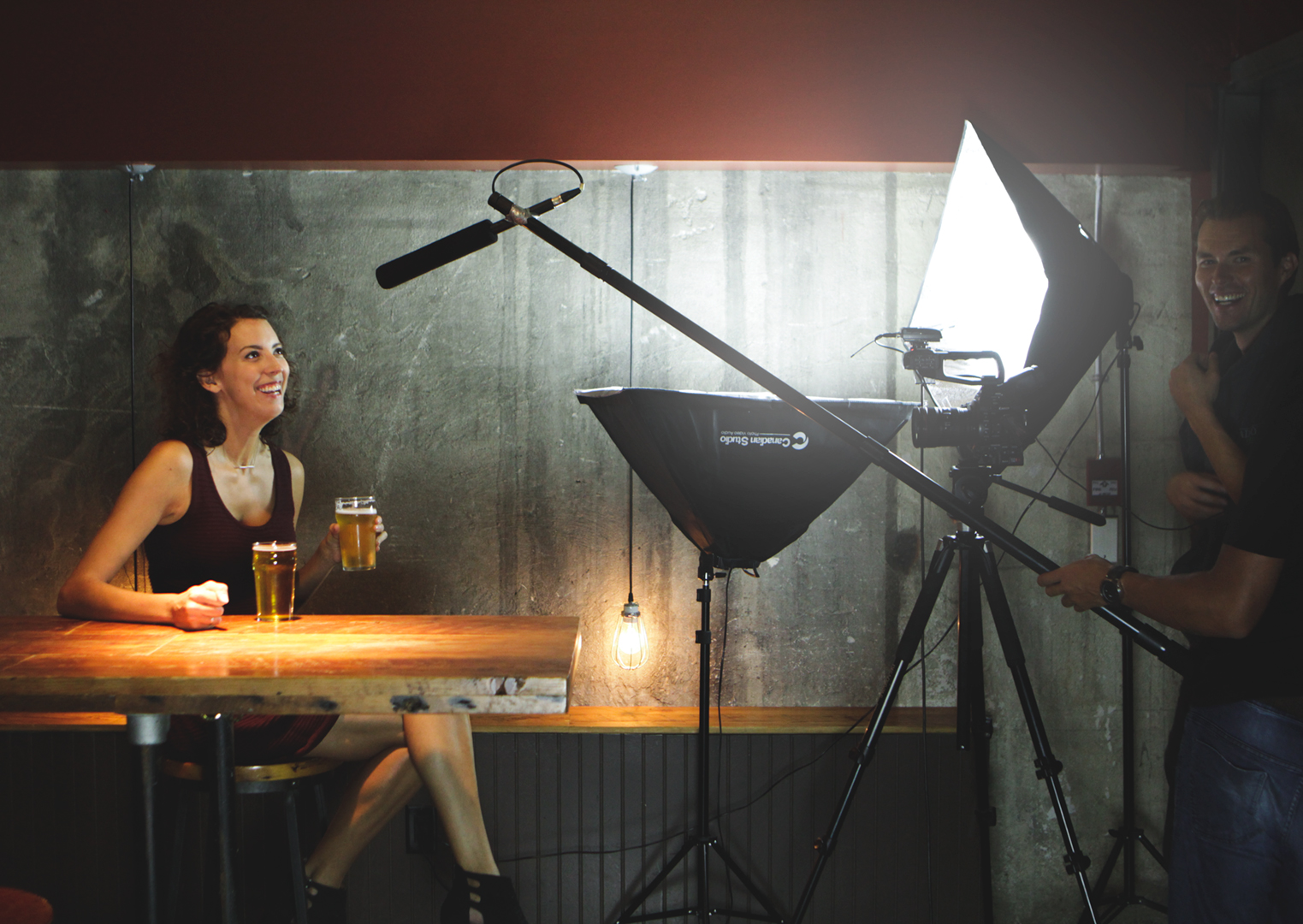 The BC Hospitality Foundation is looking for their next social media volunteer
We get inspired by what's happening in the non-profit sector. These are organizations specifically set up to bring about a change or a benefit to others that a group of people feel inspired to work on together. And that's awesome.
There's one in particular that we've been lucky to work with as a pro-bono client for the past year and a bit, and that's the BC Hospitality Foundation. In case anyone isn't familiar with these guys, they exist because of the complete lack of support that exists for a lot of people who work in the hospitality industry. It goes unnoticed far too often, but a lot of these people aren't that 1% who are raking in huge tips and driving BMWs by serving drinks a few nights a week. A huge majority of the hospitality industry are people who love what they do, and rely on their jobs to pay bills, feed their families, support themselves as they go through school, etc.
When something tragic happens to someone in the hospitality industry, there isn't the same safety net for them that there is for people who have jobs that provide benefits, full-time hours, and full EI payments. The result is that far too many people end up in very difficult financial situations in just the moments in their lives when they need that support most.
That's why we offer strategy and creative support to the BCHF for no fees, and it's also why we've helped them to organize a volunteer social media position for an individual to come in and work in a fully supported role and learn the ropes of brand-based digital communication.
We believe that this is one of the best springboards that a person looking to get into social media as a career can get access to, especially if his/her goals are in the tourism or hospitality industries.
If that sounds like you, or someone you know, then check out what that position looks like below:
The Role:
Lead the BCHF social media channels: Instagram, Twitter & Facebook, with a bit of Tumblr thrown in
Write copy, manage the community, and maybe shoot a photo here and there
Work with 2 agencies: Us for social, and Town Hall Brands for PR, to coordinate what you'll need to be successful
Work with the BCHF and those agencies to come up with ideas for social content
Attend events every month or so to create content and manage the community (for the right person, this one goes into the benefits list)
How you'll benefit
Real, hands-on experience working on a brand's social media channels
Input into campaigns & fundraisers
One-on-one coaching with senior leaders at three organizations
Access to pretty much every brand in the BC Hospitality industry
An open door policy at the Junction office to come work with us and use our space/internet/coffee
There may/may not be a lot of food & drink that someone's going to need to sample
Time requirement:
About 10 hours/week, depending on what's going on. Work from when/where you want – there are rarely meetings to attend – and you'll be accountable only to making sure that the work is getting done.
When it starts:
January 2017
The channels that you'll be running:
Instagram: @BCHospitality
Twitter: @BCHospitality
Facebook: BCHospitalityFoundation
And here's the campaign that we're running with them right now: Buy Ben a Beer
The outgoing volunteer did a fantastic job of setting these channels up for success – you can find her on the internet as @RachelleHay – and we're sad to see her go, but she's not going far. Rachelle's role progressed just as we always hope that they do: She used it to gain experience and connections in a new industry, and she's now giving up her amateur status to work as a professional social media coordinator, with Junction as one of her main contracts.
She'll be around to work with you during the transition and show you the ropes along with the rest of us.
Still interested? Here's a quick breakdown of the need-to-have, and nice-to-have skills. I can't tell you exactly what mix the ideal person is going to have, but this is a good start:
Must Have
You're a pleasure to be around. We don't work with assholes, no matter how talented, and want to spend time with people who are good to each other.
You have great style. That means that you can select a great Instagram photo, design a basic post, and curate a rad collection.
You can write with personality. Great copywriting is a rare (and senior) skill, and we have some of that, all that you need is to be able to craft share copy that fits to a brief and is genuinely interesting.
You know your way around the internet. You haven't necessarily used all of the tools, but we can drop you into Hootsuite/Google Drive/AdobeCC and you'll figure it out (aka Google it).
You may have 10k people following you on one of your channels, you may not, but you clearly get it and have shown that you love creating great stuff for social channels.
Nice To Have
Photography
Photo editing
Video editing
Next-level copywriting skills
Illustrating
PR/Outreach
Other?
Here's how to apply:
Email conner@wearejunction.com with whatever you think shows that you're the right fit. Maybe that's a well designed resume, maybe it's a video, but I'll let you in on a little secret in this industry: When you eventually do apply for a full time role, the people who are hiring are much more likely to click a link to something than download a resume file – might as well get that practice in now.
Thanks for reading all the way through, if there's anything that I didn't cover, feel free to email me Qs, or hit us up on Twitter: @JunctionYVR